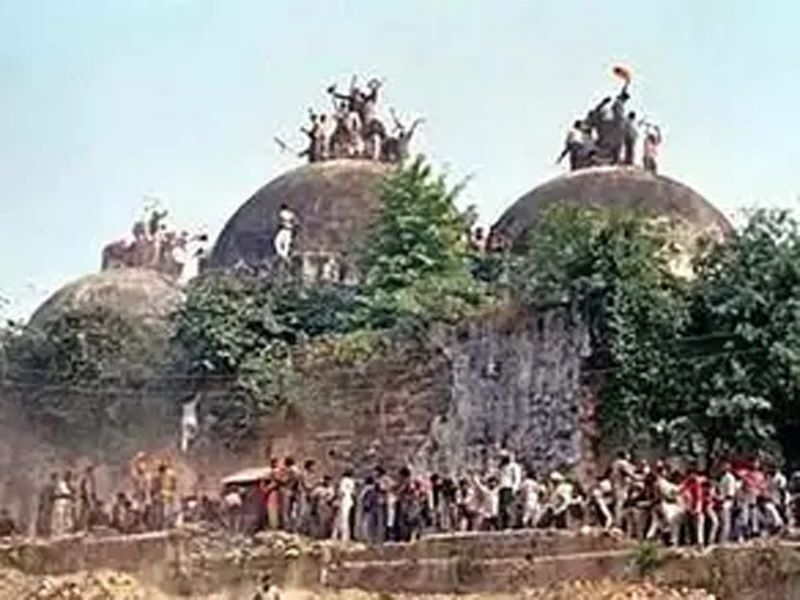 The last pending incident related to the rebuilding of Ram Temple got closure today. The Special CBI Court has exonerated all the leaders accused of hatching a conspiracy to demolish the Babri structure.
No one is actually surprised. It was a deliberately created case by the secular left lobby that does not want a peaceful society. After all, their poisonous plans can prosper only in a vitiated atmosphere. If the pseudo-seculars and eminent intellectuals really wanted a resolution, they would have demanded the video recording of the central observer, who recorded the entire proceeds officially on orders from the central government.
If they were sincere, they would not have allowed 18 years to lapse for the Liberhan Commission report. Not only was it allowed to drag the case; when the report was submitted in 2004 to the UPA government led by the champions of Babri, the report was quietly buried. No one is any wiser why.
As an activist for Ram Temple during those days, though I did not get an opportunity to go to Ayodhya, I had 100s of friends who did go. All of them were clear that nobody knew how it all started. They only recall in a whirl of emotions that a few hundred broke the barriers and others simply followed, such was the emotional upsurge.
I have talked to journalists who were there, some of whom are senior editors now, who said that they could sense the heightened surge of emotions once a few out of nearly 200,000 karsevaks broke the barriers. Leaders were left dumbfounded. Many, included L. K. Advani made repeated appeals to refrain from the act, but no one was in a mood to listen. Court too has made similar observations. It was clear to all, there was no conspiracy.
The 6th December incident was an emotional catharsis for Ram devotees who had been stopped time and again by crafty politicians and pseudo seculars, eminent historians, and intellectuals from getting justice for their Supreme God. It was intellectual terrorism and intolerance that these eminent historians refused to accept any scientific evidence that proved that a Ram Temple existed prior to the Babri.
Ayodhya's Muslims wished the matter to end and were ready to hand over the place to Hindus as they knew Ram was more important to Hindus than Babur was to them. Afterall, Babur was an outsider, an invader. Local Muslims had abandoned the mosque long back. The collective historic memory refused to accept the place as anything but Ram Mandir.
All official records too confirmed it. But so-called self-certified eminent Marxist historians were able to misguide reasonable Muslims. These were the scholars who were creating a new history that showed Mughals as benign rulers who did not massacre Hindus, never converted forcefully, did not break temples nor did they commit atrocities on women. They virtually mocked at centuries of tragic pain of Hindu society. They did not want a compromise, so they provoked Muslims to ask for proof. But, when proofs were presented that none could deny, they ran away, debunking them. They were roundly exposed in the High Court when judges questioned them.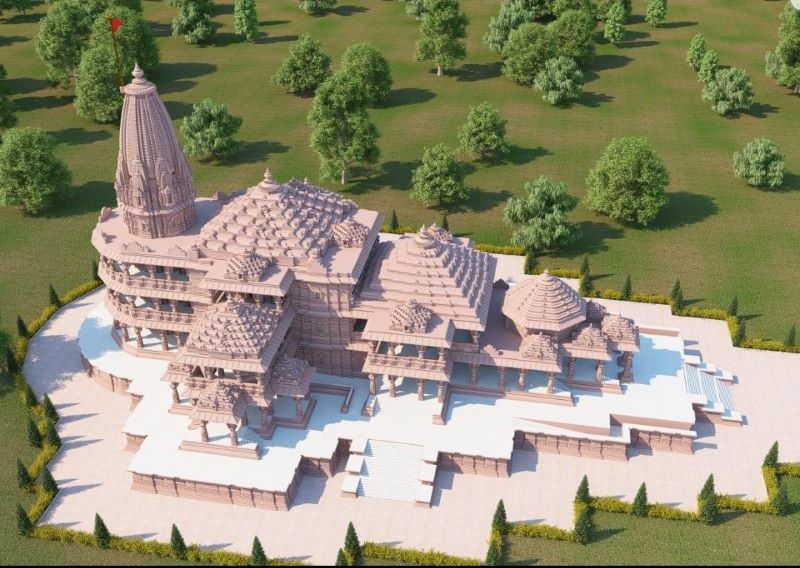 Bhagwan Ram is one of the most revered Gods of Hindus. We are a nation where every seventh or eighth Hindu has Ram in his or her name. His birthplace had been defiled. Hindus were not asking for 30000 temples destroyed and converted to mosques all over India. They were demanding only one. It was a civilizational wound that they wanted to close. They had carried on a peaceful struggle since independence, even if I were no to recall 500 years of struggle. But the reckless firing that saw hundreds perish in Ayodhya in 1990.
The atrocity that was not even condemned or condoled by the great intellectuals nor by secular leadership. In fact, the great CM who ordered the firing boasted about it. All through Hindus were ridiculed, abused for seeking justice and their path to justice blocked time and again. It was this deep pain that burst out on 6th December.
If it were Muslim hate, there were lakhs of Hindus in Ayodhya roaming freely during those fateful days, they could have destroyed hundreds of mosques in Ayodhya, but none was touched. Despite this, the people who had blocked their path went on to file a complaint of conspiracy against their leaders. Today these leaders have been declared innocent of the charges.
If you look at it from another angle, the Supreme Court had already agreed that Babri was built after destroying a grand temple. So, the building that was broken was a temple that was pulled down to rebuild a grand Ram Temple. Thus, this case had become irrelevant. It is true that there were many Hindus who felt that it would have been better if the Babri structure had not been broken. I was one of them. But you can't stop the march of history. No one could control the situation that arose on the day. We just saw history unfold in front of us. I was sitting in front of the TV stunned at the developments.
People opposed to Ram Temple had clearly said time and again that if the courts decide there was a temple beneath the Babri, they would hand over the place to Hindus. But we saw that the judgment of the Supreme Court was criticized, questions raised, threats given about ultimate justice and injustice to them. The people who question Hindus demanding and getting back their temple, have been quiet when Islamist Turkey has reconverted Hagia Sophia into a mosque. Does it mean Islam has higher rights than Hindu dharma in a democratic country with a functioning constitution?
Even as our nation settles down to new realities, this judgment will give new energy to the Left anarchists and Islamists to cry about the constitution and judiciary. For them, the judiciary is fair only if it gives the judgment as per their wishes. Their comments have already begun questioning our institutions, our courts. However, I think, our people are intelligent. They wish to get past the breast-beating of these illiberal liberals and get over the hypocrisy of so-called seculars. People wish to move ahead. They wish to see a better, prosperous happy India. It is better for all if the 'rudalis' get over their anti-Hindu obsession and stop provoking people.