Mumbai, September 30: Bombay High Court slammed Shiv Sena MP Sanjay Raut for using an objectionable word against the actress in an interview to a news channel saying "Is this the way to address her. You can't use such language." The court also asked Raut if this was the way a parliamentarian should react.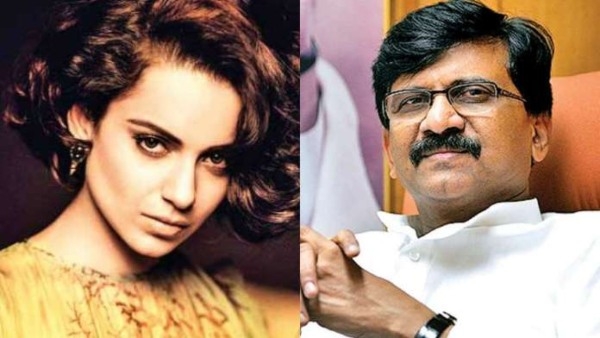 While hearing Kangana Ranaut's petition against the demolition of her Pali Hill bungalow a division bench of Justices SJ Kathawalla and RI Chagla said "We also don't agree with what the petitioner has said. But is this the way to address her? You are a leader. We are proud of being Maharashtrians... but is this the way to react? You have to show grace. You cannot use such language. "
Earlier, when Kangana tweeted critically of the Mumbai Police on September 5, Raut is accused of having made several derogatory remarks against the actress on a TV channel, including calling her "Haramkhor" and further said, "What is law? Ukhad denge (we will demolish it)". Raut and Ranaut have been locked in a bitter war of words after the actress compared Mumbai to PoK.
High Court pulled up Raut over this remark, asking, You are a parliamentarian. Do you have no respect for the law? You ask what is law?" the bench said. Responding to the court's question Raut's lawyer said, "He should not have said that. But there was no threatening message. He only said that the petitioner is very dishonest...That was a remark made after the petitioner said that Maharashtra is not safe."
The Court also pulled up BMC officials over their sudden interest in demolishing Kangana Ranaut's property earlier this month. Asking simple questions to the BMC counsel Anil Sakharr who said the officer was only performing his statutory duty in carrying out the demolition Court said, "What was this designated officer doing before they rushed in September? What were they doing when the entire work came up? What made you go only now?" On which Sakhare replied our case is that the work carried out at the petitioner's property was ongoing.
Poing out at BMC, the court asked what the BMC was doing when the alleged illegal construction going on. "Why did you wait to take any action until September 5 or September 7? You had turned a blind eye to it," the bench said. Saraf further asserted that the BMC has not given answers on: - Why they did not have a detection report - Why the mukadam took no photos, and why they lied first that the mukadam had taken photos - discrepancies in documents - the names of the workers alleged to have been present.
Court also added that why BMC has not answered why this case was treated as a critical matter? Moreover, Ranaut's counsel Dr. Birendra Saraf reiterated that the actor had not constructed anything illegally, and even if there were some irregularities, those could have been regularised by the civic body. The court adjourned the hearing to October 5.
Also Read: