The DMK government has recently announced that it will take steps to melt temple jewellery and convert them into biscuits for mortgaging them and raise funds for secular purposes. The Tamil Nadu Hindu Religious & Charitable Endowments (HR&CE) Minister Sekar Babu had announced in the Assembly on September 5 that three zonal level panels headed by retired High Court judges would be formed to monitor the process.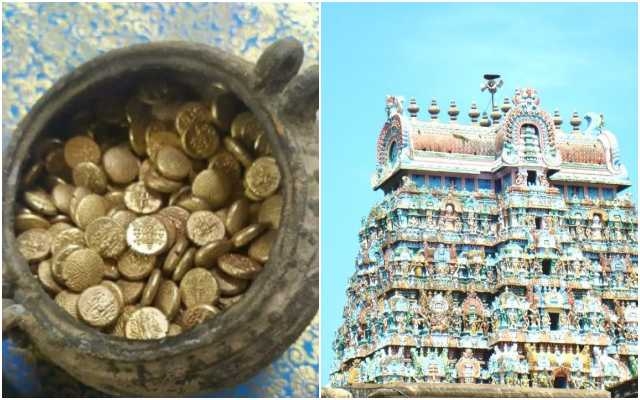 Accordingly, three committees have been formed headed by former High Court judges Raji, Mala and Ravichandra Babu have been appointed for the Chennai, Trichy and Madurai zones respectively. The gems stones in the gold jewellery would be removed before sending to the government refinery in Mumbai where the jewels will be melted and made into gold biscuits which will be deposited in banks to raise money for welfare schemes. About 2000 kg temple gold is set to be converted into biscuits.
Many temple activists have protested against this move saying that this is a move to plunder temple wealth and is ultra vires to the Constitution. "A secular government has no business inside temples. Many devotees would have donated jewellery out of their will and devotion to the God. Now all these jewels will be looted by the DMK government.", said a devotee from Madurai. "Is the DMK government that incompetent that it can't even find alternate sources of revenue?" asked another.
"This is just another attack by the DMK on temples. Would they dare to touch the wealth of Churches and Mosques in Tamil Nadu? Why are they poking their nose only in Hindu temples?" said Muthu from Trichy. Temple activist T.R. Ramesh have registered strong objections to the move. In response to this, HR&CE Minister has threatened to take legal action against protestors objecting to the government's move to take temple gold.
.
.