New Delhi, Nov 25: The Ministry of External Affairs on Thursday that External Affairs Minister S Jaishankar will chair the 18th meeting of the Foreign Ministers of Russia, India, and China tomorrow.
The meeting will be held in the digital video conference format. "The 18th meeting of the Foreign Ministers of the Russian Federation, Republic of India and People's Republic of China will be held in digital video-conference format on 26 November 2021 under the chairmanship of the External Affairs Minister of India, Dr. S. Jaishankar."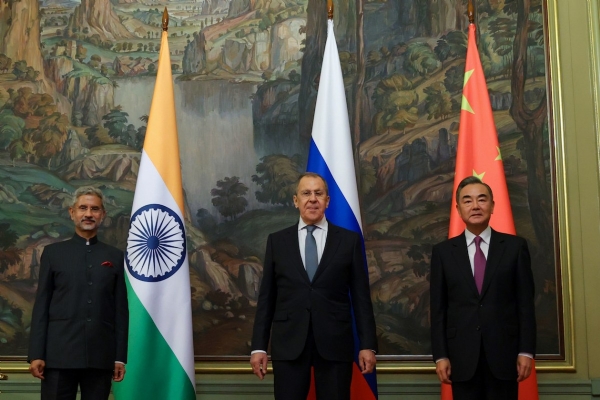 The Foreign Ministers are expected to discuss further strengthening of RIC trilateral cooperation including exchange of views on various regional and international issues of importance,
Ministry of External Affairs, in a statement,
said on Thursday.
Further, it added, "India took over the chairmanship of the RIC after the last meeting of RIC Foreign Ministers in Moscow in September 2020. Following the meeting, External Affairs Minister will pass on the chairmanship of the RIC to the Foreign Minister of the People's Republic of China for the next one year."
According to the
MEA statement in Sept 2020
, "The Ministers exchanged views on further strengthening of Russia-India-China trilateral cooperation as well as topical issues of international and regional importance, in the spirit of mutual understanding, friendship and trust. The Ministers noted that common development and cooperation of the three countries is conducive to promoting global growth, peace and stability."
The meeting of India and China comes at a time when the two nations are engaged in border conflict in eastern Ladakh along Line of Actual Control since June 2020. India lost 20 troops in the Galwan Valley clash. Since then, over 13 round of talks have been held in order to discuss disengagement especially from Hot Springs area. According to the reports, China has deployed several troops near India-China border.