Kottiyoor, December 01: In the latest development in the Kottiyoor rape case, the Kerala HC reduced the sentence imposed on Robin Vadkumcherry, a senior Catholic priest who was held guilty of sexually assaulting a minor girl and impregnating her.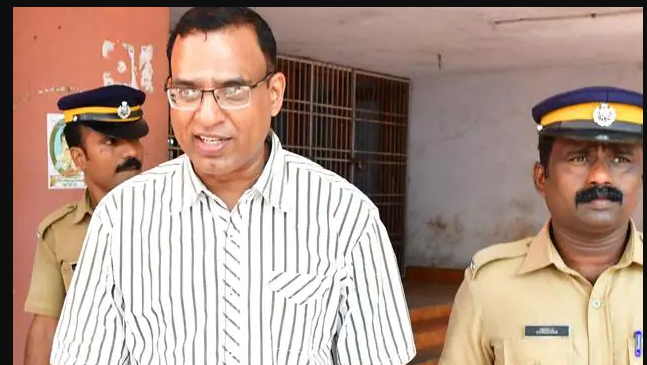 Considering the review petition of the former priest, a bench of Justice Narayana Pisharadi reduced the term of rigorous imprisonment from 20 years to ten years. The high court altered the charges from section 376 (1) to section 376 (2), which paved the way for reducing the RI from 20 years to 10.
In 2019, a special court in Thalassery awarded a 20-year rigorous imprisonment to Father Robin Vadkumcherry under Section 376 (2)(f) of IPC and provisions of the POCSO Act.
Robin was arrested on February 27, 2017, when he was the vicar of a church at Kottiyoor in Kannur district. The police had arrested him while trying to flee abroad. He was vicar of St Sebastian Parish in Kottiyoor, which is under the Catholic diocese of Manathavady. He was also the manager of a church-run school at the time of the incident.
The sordid case came to light after the minor girl delivered a baby at the Christu Raj Hospital in Thokkilangadi in the second week of February. Robin Vadakkancery "donated" money to the hospital as a reward for not reporting the incident to the police. The hospital administrator then agreed to admit the girl. After the delivery, the girl and newborn were shifted to an orphanage being run by the Mananthawady Archdiocese discreetly.
When the matter came to light, Robin coerced the victim's father o falsely admit to having raped his daughter and fathered another kid in the process.
During the initial interrogation, the 16-year-old girl's father admitted to raping his daughter, and the girl also admitted the same. However, childline officials got a discreet phone call pointing to the priest's involvement in the case. Following that, the police arrested him.
During the trial, the victim, her parents, and many witnesses turned hostile. There were also attempts to fudge the victim's age so as to prove that she was a major when she gave birth to the child. At one point, the victim also told the court that she was in love with the priest and they had consensual sex. However, the prosecution relied fully on the statement of the government doctor and established that the girl was a minor and that the sexual relation, even if it had the consent of the minor, should be construed as rape. The DNA test also nailed the prime accused. The prosecution also succeeded in proving that the assault had been going on for more than four years.
.
.
.
.