New Delhi, Dec 31: China is continuing to meddle in Arunachal Pradesh affairs which is an part of India. In yet another attempt to lay its claim, China has 'renamed' around 15 places, which include eight townships, two rivers, four mountains and a mountain pass in Arunachal Pradesh, in Mandarin. China seems to have been using these tactics elsewhere too to show the territories it renames belongs to it.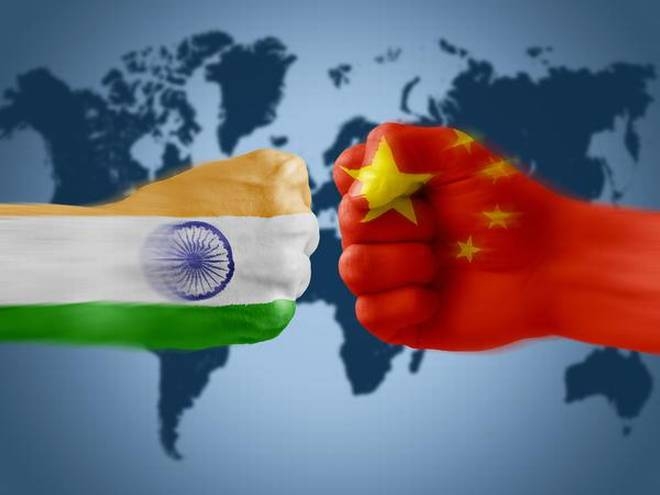 This development days ahead of its new Land Border Law coming into force. Notably, this is not the first time as the neigbouring country has reassigned names in April 2017 too.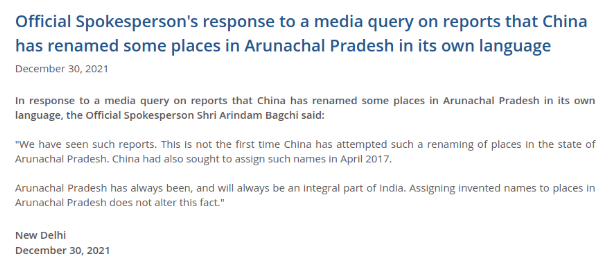 MEA spokesperson Arindam Bagchi, said, "We have seen such reports. This is not the first time China has attempted such a renaming of places in the state of Arunachal Pradesh. China had also sought to assign such names in April 2017. Arunachal Pradesh has always been, and will always be an integral part of India. Assigning invented names to places in Arunachal Pradesh does not alter this fact," Bagchi added.
Also Read: 'Disengagement has taken place in certain areas in Ladakh but...': IAF chief on border standoff
The Chinese state media house Global Times had reported that China has 'standardised' the names of 15 places in Zangnan, the name China uses for Arunachal, 'based on sovereignty and history'. The report had said that China's Ministry of Civil Affairs has renamed those places in Arunachal, in accordance with regulations on geographical names issued by the State Council, China's cabinet. The new 'standardised' names were issued in Chinese, Tibetan and Roman alphabet.
Also Read: India takes note of US report, says 'never accepted China's illegal occupation along LAC in Arunachal'
China had earlier sinicized the names of six places in the state in 2017. It was seen as a retaliation to Dalai Lama's visit to the state at that time. Besides, Beijing has been laying claim to over 90,000 sq km of territory in Arunachal Pradesh of India for a long time. New Delhi has always rejected it.