Pune, February 13: Since when did the future switch from being a promise to facing the threats? Promise to save India from the rioters, activists and additional threats from the same anti nationals, democracy destroyers? The incidents followed by the String Reveals' deleted YouTube video are turning scary and spine tingling as the team string members are said to be assumably making their way from Hyderabad to Mumbai.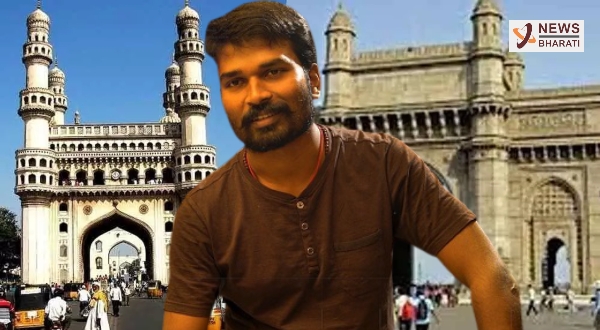 One of the team members in a phone call to newsbharati.com has revealed that the team is travelling from Hyderabad to Mumbai. The leftist people named by String in the deleted YT video have filed case against the team. They are definitely scared of the facts and so probably they want to know all their sources through interrogation. Meanwhile, Suresh Nakhua, the official spokesperson BJP Mumbai in a tweet to the String Reveals has assured complete safety in the city. "You people are safe here in Mumbai @StringReveals", he tweeted.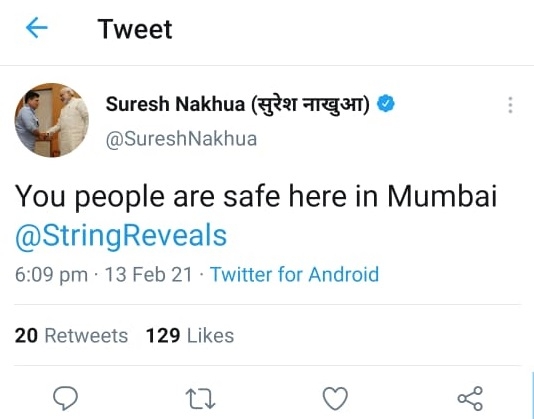 ALSO READ- Let's unite to JOIN India's STRINGs back! Deleted video free to share #NOCOPYRIGHT #StringReveals

Though the LRO had replied to the same saying that there was nothing to worry about, the sitch appears to be a bit scary. Earlier the day, the
Legal Rights Observatory in a letter to the National Security Advisor Ajit Doval
had requested to provide immediate security to the members of the String team. "Wrote letter to NSA Shri Ajit Doval requesting security assessment of 6 members of @StringReveals Team following their shocking videos, exposing :media n individual members of #GeorgeSoros Gang. After video expose, @YouTubeIndia had illegally removed those videos #ToolKitExposed", LRO had tweeted.
Vinodh in the #BigExpose video had explained the nexus between institutions funded by George Soros, certain India media entities and a few activists, and how a coordinated social media propaganda on the 'farmers' protest was being carried out with help from both inside and outside and the country. Further it had shed light on DIGIPUB, an association of media entities like The Wire, Scroll, The Quint, The News Minute, Newslaundry, Alt News and how these media entities and its associated journalists found mention in Greta's tool kit that had details to carry out a nefarious propaganda against India.
.
.