Pune, February 14:
The 'theoretical expose head' Dhruv Rathee has it seems pinned down himself after he was caught threatening kid wielding the West Bengal Police for supporting the String Reveals. Is this all how Rathee could react after the
String Team made a video
that actually exposed the left cabal and the Greta Thunberg tookit?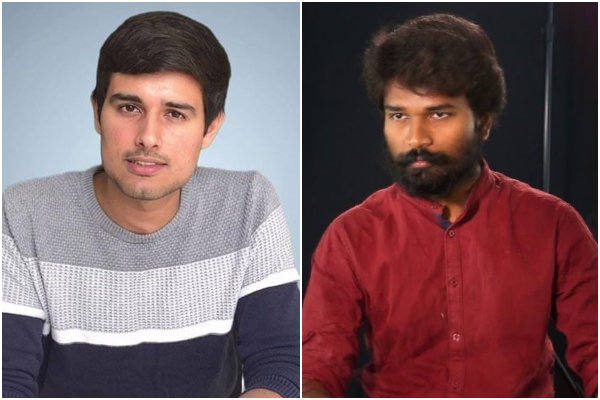 ALSO READ- 'Give immediate security to #StringReveals team', LRO writes to NSA Doval after #BigExpose video
Meanwhile, the String Reveals team extended support to Parthiv and said that Rathee should directly talk to the team in case of any dispute. Approximately a day after the
String YT video got removed,
the Youtuber with more than 4 million subscribers, Rathee flagrantly tweeted, "Sorry I was busy in travel since last few days. I heard some xyz person claimed to "expose" all media houses who dare to criticize our Supreme Leader? Did you understant the lie or should I make a separate video on it". This was indeed his corner move for the String team!
We got calls from our credible sources, suggesting that String team had shifted to Mumbai from Hyderabad. The team in a tweet further had said that it was absolutely safe there. There are rumours now however that the team further is in all likelihood to file Rs 2000 crore defamation case against Dhruv Rathee. Vinodh in the #BigExpose video dated February 12 had explained the nexus between institutions funded by George Soros, certain India media entities and a few activists, and how a coordinated social media propaganda on the 'farmers' protest was being carried out with help from both inside and outside and the country.
ALSO READ- YouTube bigotry- String's video that exposed the 'Greta Thunberg Toolkit' REMOVED
Further it had shed light on DIGIPUB, an association of media entities like The Wire, Scroll, The Quint, The News Minute, Newslaundry, Alt News and how these media entities and its associated journalists found mention in Greta's tool kit that had details to carry out a nefarious propaganda against India.
.
.