Pune, February 18:
Credible names joining politics is a great omen for India's bright future, isn't it?
Metro Man, E Sreedharan
, the most respected Technocrat in India's history has made up his mind to join the Bharatiya Janat Party. BJP Kerala state president K. Surendran said that
Sreedharan
will join the party and will be officially welcomed to the BJP during the 'Kerala Yathra' led by K. Surendran scheduled to start on Saturday.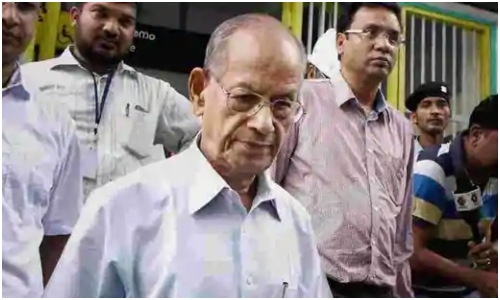 "The news is correct. I am joining BJP", said Sreedharan
in a quote to news agency.
Talking about his reasons behind joining the BJP,
Sreedharan
further said that both the ruling LDF and Opposition UDF are only interested in their own political growth and not that of Kerala. "In this scenario, it is only the BJP that can do something for the state".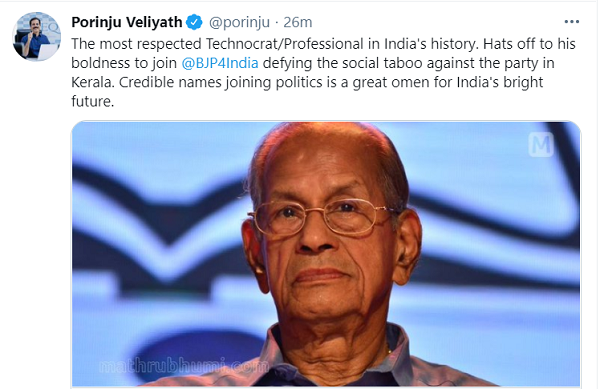 E Sreedharan
, one of India's greatest engineers, is instrumental in envisioning and designing metro infrastructure in various cities in the country, especially the ambitious metro rail project in Delhi. He retired as chief of Delhi Metro on December 31, 2011. The Kerala-based engineer acquired the sobriquet of 'Metro man' after he oversaw the implementation of urban infrastructure projects of metro rail.
Sreedharan graduated from the Government Engineering College, Kakinada, and later joined the Indian Railways in its Service of Engineers. He has been conferred several honours, including the country's fourth highest civilian award Padma Shri in 2001. The Time magazine named him an Asian Hero in 2003.
.
.