New Delhi, February 20: The Ram Bhaktas and India at large seems excited for the bhavya Ram Mandir Nirman at Ayodhya. While the donations are being accepted for the same, Shri Ram Janmabhoomi Teerth Kshetra Trust has decided to accept no more donations through UPI code or bar code. This is after the Trust observed monetary frauds happening in name of the donations.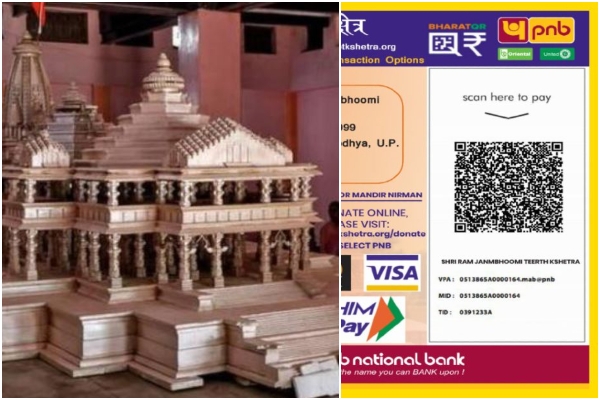 Champat Rai, General Secretary of the Ram Janmabhoomi Teerth Kshetra Trust addressing the press conference on Friday said that donations amounting to Rs 1500 crore have been already recieved for the construction of Ram Mandir. "The trust has traced few frauds happening via UPI code, bar code. So we have stopped accepting donations via UPI code and bar code", he added.
He said that the banks had also accepted that UPI fund transfer might be misleading. "We don't want any confusion", he noted. Earlier the day, in first of its kinda incident, 11 year old little girl, Bhavika Maheshwari from Surat donated Rs 50 lakh to Ram Mandir Nirman by recieting 4 Ramkathas.
The Vishwa Hindu Parishad and the Sangh Parivar's nominated representatives are collecting funds from the city and villages. For this, 10 lakh teams have been made across country. From the day the construction starts, the temple would be completed in 36-39 months, said Champat Rai, general secretary of the Shri Ram Janmabhoomi Teerth Kshetra.
.
.