"God filled me with His Holy Spirit and put a clear mandate in my heart. He wanted me to come out, make people aware of His Persecuted Church in India, raise up for prayers. Slowly slowly He began unveiling His blue print to me, showing me the situation which the Church was going to face. It is from this fount that rivers of living water began to flow"
Well, how can one not expect such piece from
Shibu Thomas
, the founder of Persecution Relief, an organisation that claims to help 'persecuted' christians in India? While India at large assumably faces allegations and accusations for inequality and caste differences, one such person responsible for India's this mistaken image is Shibu Thomas.
Persecution Relief, an NGO
to say claims to be at help for oppressed christians in India and works clandestinely carrying out anti-national activities.
This organization has been gathering details about crimes across the country where the victims are Christians, collating them, and preparing periodical reports which are then shared with various organizations in the USA and evangelist organizations across the world. But what if there is no of such Christan persecution in India at all? What if the country has never been at fault?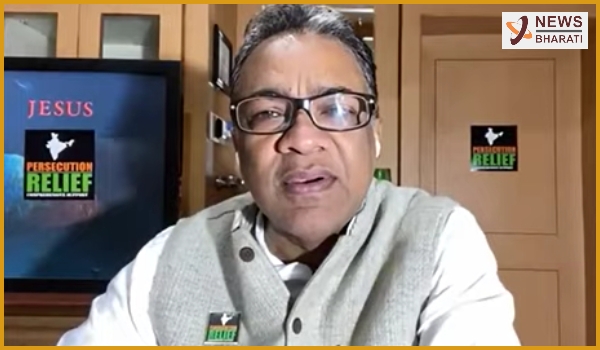 Persecution Relief
, as it says is an inter-denominational initiative and works to save Christianity in India. But what by this it actually does is defames Hindus internationally. It is one of the organizations involved in the collection of information on incidents of alleged 'Christian persecution' in India and submitting it to various international organizations including the
United States Council on International Religious Freedom (USCIRF)
, a body of Christian Crusaders, waging a religious war stealthily on native religions and cultures.
While this activity of documenting crimes is a legitimate one, what is to be noted is that the so called incidents of alleged crimes of 'persecution' are isolated incidents which are given a communal colour and presented before the international audience to portray
India as an intolerant nation
and to tarnish the image of Hindus globally as they label innocent citizens of the country who resist Christian conversions as religious fanatics.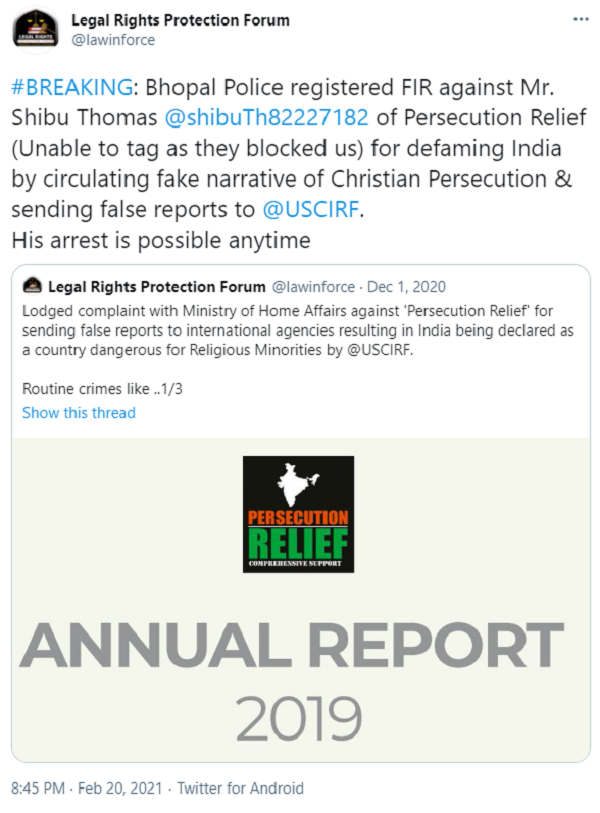 Further, in a webinar named '
FIACONA Webinar November 2020
' held on November 17, 2020, the members of FIACONA had expressed their satisfaction at getting India included in the top 14 countries, moving from 28 in 2015 to top 10 in the persecution of minorities but regretted that they could not get sanctions imposed on India by the US government. Ironically, while the topic of the webinar was '
Hate Crimes against Christians in India'
, one of the speakers Valson Abraham (President of Indian Pentecostal Church) was gloating over how in one state they have grown from 300 to 1800 churches in 10 years and there were 4th generation of churchgoers.
FIACONA- 'Hate Crimes against Christians in India'
Persecution Relief has a network of 300 Whatsapp groups organized district wise in 28 states, as well as district-wise and state-wise co-ordinators. With around 50,000 members representing most of the churches in India, this organized group selectively breaks the news of attacks on Christians and arrest of Christians. They have a toll-free helpline for reporting incidents of 'persecution' of Christians. It publishes 'persecution reports' which are then utilized by Christian organizations like the
Federation of Indian American Christian Organizations of North America (FIACONA)
. This data is then used to lobby with US Politicians, Church organizations to classify India as a 'Country of Particular Concern' and push for sanctions against India.
So far, they have documented 2,200 plus instances of so-called 'persecution of Christians' since the year 2016 and have reported to both politicians belonging to the Congress party in India and international agencies. They also support the church through political, judicial and financial interventions.
In the webinar, Shibu Thomas is seen introducing himself as a businessman who is now doing "Lord's work". His organization it seems had an
FCRA registration
which he could not renewed, as he was asked to answer a 22-point questionnaire for its renewal. He further states that he was attacked, slapped with FCRA and income tax recovery notice. On the same line, here we recall his 'drama' to hide the reality where he himself said that God asked him to
remove the donation page from the website
.

Thomas further (as seen in the video) made an attempt to corner the fourth pillar of democracy. This is after the Republic TV host Arnab Goswami, he said, tried to question the
Persecution Relief
for its statistical report that flagrantly noted more than 500 cases of persecution alone in year 2019. The organisation as far clear by now works influential in making the countries like US, UK and more to believe that India is a Christian intolerant country, when in fact it is not! In a democracy like India, religious freedom is vital for the progress and prosperity of the people. There is plethora of such institutions in India, which not only preach and propogate but also use organised phinalthropic actions to extend their influence, legitimize their actions and justify their existence.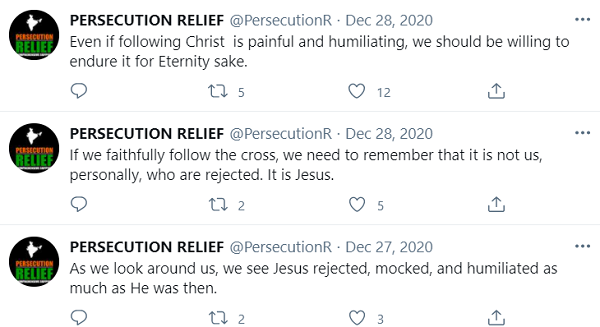 Who are these people? Where do they get the funds from? What do they achieve by taking India's rich, golden image to the downfall? More surprising is the fact that even mindless of their actions get wide publicity and international cognizance. There is a pressing need to thoroughly probe into such actions and institutions that assumably are a threat to India.
.
.