New Delhi, March 12: Citing inappropriate portrayal of children and depiction of minors in the web series, the National Commission for Protection of Child Rights (NCPCR) on Thursday has directed Netflix to stop streaming the series 'Bombay Begums'. In its notice to Netflix, NCPCR directed the streaming platform to furnish an action taken report within the next 24 hours.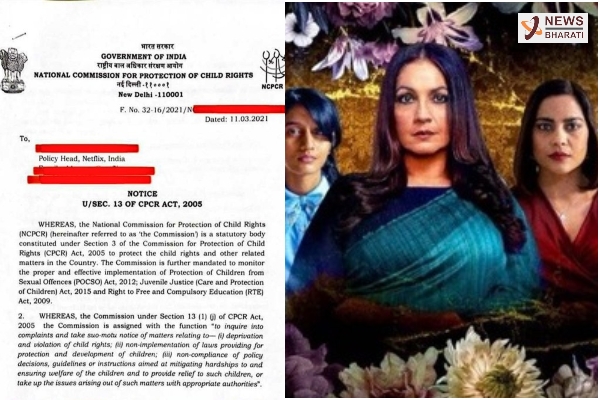 The commission assumably has taken action based on a complaint which alleged that the series normalises minors indulging in casual sex and drug abuse. "Netflix should take extra precaution while streaming any content in respect of the children or for the children and shall also refrain from getting into such things," the commission said in its notice.
"We have sought stopping the streaming of Bombay Begums over the inappropriate portrayal of children in the series,'' NCPCR chairperson Priyank Kanoongo said. In its notice, the NCPCR said that it has taken this action on the basis of complaints received from two Twitter handles.
The first complainant tweeted, "From normalization of minors indulging in casual sex we now have a web series showing minors having Cocaine. Screen grab from #BombayBegums where a 13 year old is snorting coke as the party she goes to is all about alcohol, drugs."
The second complaint stated, "Dream of school girls is to send selfies with a `developed' body part to Imran'' Taking note of the complaints, NCPCR said that it is of the view that the series "with this type of content will not only pollute the young mind. (it) may also result in abuse and exploitation of children at the hands of perpetrators/offenders.''
.
.