New Delhi, April 06: Union Minister Prakash Javdekar held a meeting in New Delhi United states special Presidential Envoy for Climate John Kerry. During the meeting both the leaders discussed a range of issues including climate finance, joint research, and collaboration.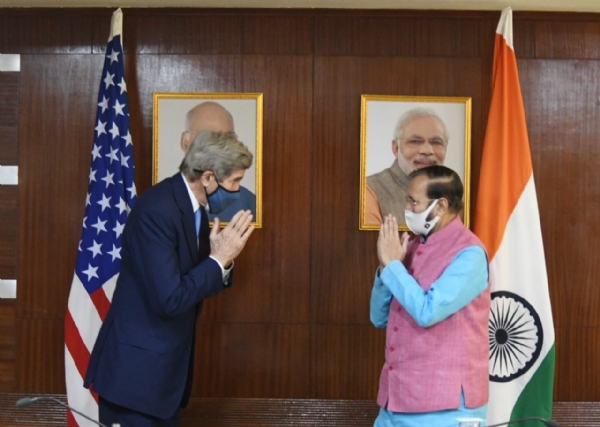 "Had an engaging and fruitful discussion with
[email protected]
, Special Presidential Envoy for Climate. We discussed a range of issues including #ClimateFinance, joint research, and collaboration, etc," Javadekar, who led an eight-member Indian team at the meeting, tweeted.
During the meeting, Kerry was accompanied by a seven-member US delegation in the talks, an environment ministry official said. After meeting the Javdekar, John Kerry has also held a meeting with the Union Finance Minister Nirmala Sitharaman at North Block in New Delhi.
John Kerry is in India for consultations on increasing climate ambition ahead of US President Joe Biden's Leaders Summit on Climate. He is visiting India as a part of his Asian tour. He is the second top official of the Biden Administration visiting India. In March, US Defence secretary Lloyd Austin visited New Delhi.
US President Biden has invited 40 world leaders, including Prime Minister Narendra Modi, to a US-hosted virtual summit on climate to underscore the urgency and the economic benefits of stronger climate action.
.
.