"People die but their beautiful memories, work will always remain in our heart."
It now has been a year since we spotted that smile, a year since we saw that energetic sole, a year since the Indian film industries one of the finest gem and rising star Sushant Singh Rajput left the world under mysterious circumstances.
Last year on this day entire film fraternity shook up by the headlines flash: Sushant Singh Rajput was found dead in his Bandra, Mumbai apartment. It was hard to belives that the beautiful fairy tale journey from humble beginnings to stardom, will end in such a drastic way. The tragic death of Rajput still haunts everyone. It is still impossible for his millions of fans to believe that the actor was not among them.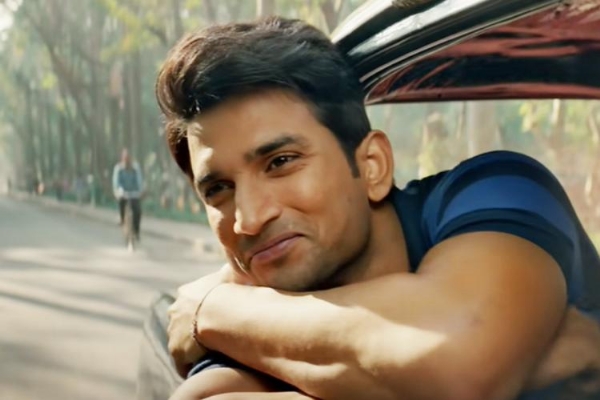 In twelve years of his journey as an actor, Sushant has given us so much to remember that his loss will forever feel heavy to the entertainment industry.
Sushant Singh Rajput who was an outsider to Bollywood made inroads into the entertainment industry with their debut as a background dancer. Sushant made a mark in everyone's heart as 'Manav' from the popular television serial 'Pavitra Rishta' and soon he made a name for himself in the Hindi film industry with 'Kai Po Che!' in 2013. He had acted in a total of 12 films but he gets fame from MS Dhoni: The Untold Story. He was an actor who used to go beyond his limits to infuse his soul into a character. He followed his passion and reached the top of his game. Sushant Singh Rajput was an actor who dared to dream and converted them into reality. Sushant managed to hold the attention of the audience with his sincerity to his craft and hence, he was loved by millions across the world.
Even though this was Sushant's last movie, he is always going to come alive in the millions of memories he has left us with.On his death anniversary, we look back at his best performances
Chhichhore
The film released in September 2019, didn't just receive a positive response but also received critical acclaim. Sushant's Chhichhore gave us a nostalgic trip to college days. It taught us life one of the most important lessons, "Failure is the first step towards attaining victory'.When SSR as Anni explains to his son that it is the effort that counts the most in life and not the success or failure, it surely touched the hearts of the audiences. This film shows a mirror.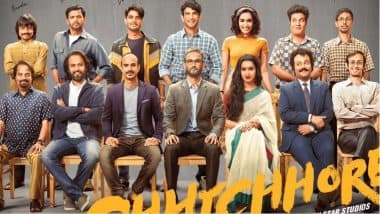 "Tumhara result decide nahi karta hai ki tum loser ho ki nahi ... tumhari koshish decide karti hai" Every result of your life doesn't define your life's journey. It's the amount of quality effort that matters in the end. Success and failures are just the fruit of your efforts. In life, you either win, or you learn. There's no failure in between. Failure is a part of life, and it is bound to happen.
MS Dhoni: The Untold Story
This is the biggest hit of Sushant's career. One of his most memorable acts was as MS Dhoni in the film based on the life of the most successful Indian cricket team captain. As Dhoni, SSR was able to impress audiences with the similarities on screen, and hence, the film managed to become a blockbuster. Sushant in the character of Dhoni was exceptional. His inspiring dialogues from the film can serve as a guide to a good life.
Sonchiriya
One of Sushant Singh Rajput's most underrated performances would be Lakhna from Abhishek Chaubey's Sonchiriya. In the movie, SSR got into the skin of his character to get the nuances of 'Lakhna' right and proved that no matter what challenges come his way, he will give his best to every performance.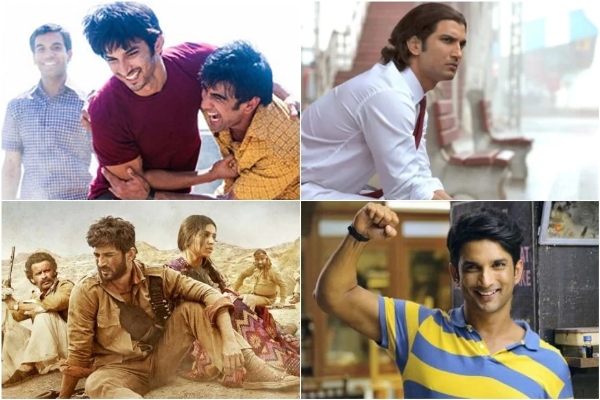 Kai Po Che!
He made his 'Shubh Aarambh' in the Bollywood industry through Kai Po Che! The movie redefined friendship. The movie revolves around the life of three best friends and their journey of life. Sushant played the role of Ishaan Bhatt, an ex-district level cricketer who falls victim to politics in the cricketing selection fraternity. His striking performance was praised by critics and fans alike.
DIL BECHARA
This was Sushant Singh Rajput's last film. Since then his death everyone was waiting for that movie as it gave his fans a chance to watch his magic come alive once again on the screen, one last time.
The movie a remake of 'The Fault In Our Stars, is full of life and Sushant teaches us how to live life. Rajput gives a memorable performance in his last screen appearance. He as Manny in the film will bring tears to your eyes. He pulls off many moods and mannerisms of Manny with enigmatic ease. The late actor's amazing dialogues from the film made it even more special for his fans. The part where Manny desperately cries that he wants to live may shake you up for a moment as the real-life Sushant is no more with us.
.
.