Panaji, June 02 : Goa Law Minister Nilesh Cabral on Tuesday announced that the state will start premarital counselling sessions for couples registering for marriage, saying there was a rise in the number of divorces and annulments of marriage. The Department of Registration will carry out the programme in the 15 days between registration and solemnisation of marriages.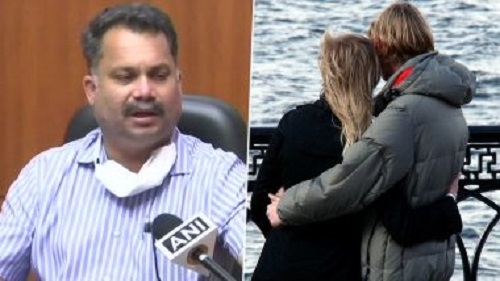 "Annulment of marriage is a concern. A lot of marriages are getting annulled in a matter of two to four months, a year or three years. Within our department, we were worried," Cabral said addressing a press conference at the state Secretaria. The minister said while official data on the number of divorces or annulments of marriage was compiled by the department, it was not immediately available.

"The annulment of a marriage has to be notified. If you go to the Gazetteer of Goa, you will see that there are at least 10-15 marriages annulled every 15 days," said Cabral. He said that as a "social responsibility" of the Department of Registration, they then decided to come up with a premarital counselling programme.
"We should also take responsibility to sit with the couples after the first signature and tell them what their duty towards each other is, what their duties and responsibilities towards their children are, what their duties towards their in-laws are. We have made a small programme," Cabral said. He said that it will be a half-day classroom programme and couples will be issued their marriage certificate immediately after attending it.
.
.