-Sankalp Mishra
On June 26, 1874, a child was born who changed the shape of Indian history and culture. The child who later went on to become the Maharaja of Kolhapur. This isn't a tale of an ancient ruler but of a contemporary one. A ruler who didn't rule at an arm's length but brought visible changes in the society. The society as we see and live in today has clear imprints of his wonderful regime. A regime that lasted for just 28 years but formed the bedrock for Indian societal changes for more than a century. This is no ordinary tale but it is the story of Rajarshi Shahu Chhatrapti, a ruler whose nearly three decade rule transformed the way India and Indians view society. A rule that changed perspective, built narratives and transformed the way we live our lives. A rule that broke taboos and stereotypes. A rule that uplifted the downtrodden, finished predatory practices, challenged the norms and served as a golden regime for future generations to follow and emulate. A rule that is a case study unto itself for societal harmony, societal transformations and for equitable and just society. However, before we move onto the miraculous transformation brought forth by Rajarshi Shahu Chhatrapti, let's start by understanding his life story.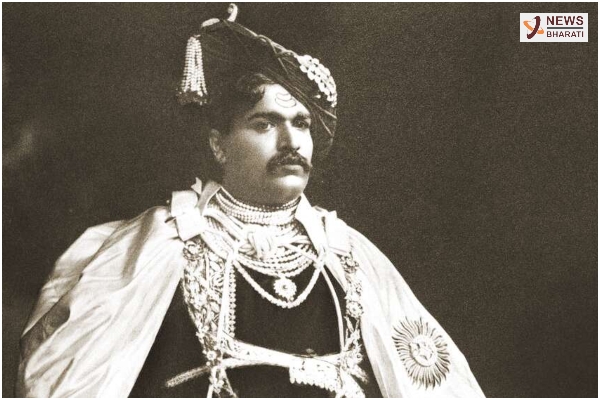 Rajarshi Shahu Chhatrapati was born in Kagal village and was named 'Yeshwantrao' by his parents Jaisingh Rao and Radhabai. His mother died when he was just three. She belonged to the royal family of Mudhol. His father, a village chief, took care of his early education. When Shahu Maharaj was 10 years old, he was adopted by Queen Anandibai, widow of King Shivaji IV, of the princely state of Kolhapur. After adoption he was educated in Dharwad and his formal education was completed at the Rajkumar College, Rajkot. He took administrative lessons from Sir Stuart Fraser, a representative of the Indian Civil Services. He married Lakshmibai Khanvilkar in 1891. He had four children with her. Rajarshi Shahu Maharaj ascended the throne in April 1894 and ruled till 1922. During his rule, he promoted education for all, reservation for the weaker sections, city development, dam development and sports like Kushti. He earned the title of 'Rajarshi' from Koormi Kshatriya Sabha at Kanpur. During the fag end of his life, he was grief stricken by the death of his younger son Shivaji in 1918. He died of cardiac arrest on May 6, 1922, at the age of 48.
Rajarshi Shahu Chhatrapati more than a ruler in history is an ideology.An ideology that works on societal harmony and well being for all. Shahu Maharaj's rule positively affected all quarters of the society. He was a pioneer in educational reforms, caste reservations, vedic education, women upliftment and development. He was innovative in his policy making and broke many societal stereotypes. Shahu Maharaj introduced reservation in India. On 26 July 1902, he issued a notification in the Government Gazette that reserved 50% of government posts for backward class candidates. This was a historic step that changed the landscape of India's society. It challenged the long standing monopoly of a few and opened the Government service to all. Moreover, he worked extensively for abolishing untouchability. He released a Manifesto against Observance of Untouchability, 1919. This majorly ordered his subjects to promote equal treatment to all members of the society. There were no restrictions on anyone for use of public utilities like wells and ponds, as well as establishments like schools and hospitals. No discrimination or untouchability was allowed in any of these spaces. He introduced the inter-caste and Inter-religion Marriage Act of 1919, through which inter-caste marriage and inter-religion marriage was allowed in the society. . He also started a "Shree Shivaji Vaidic School" to train non-Brahmin priests. This was a very novel experiment aimed at caste reforms in Hinduism. He also worked for nomadic tribes of his region. There was a nomadic tribe referred to by British rulers as 'criminal caste'. People from criminal castes were compulsorily made to register their presence with the village administrator every day. Shahu Maharaj not only ended the practice but also offered them Government jobs to improve their plight in the society. Moreover, Shahu Maharaj abolished bonded labour. The weaker sections of the society were regularly engaged in bonded labour. Shahu Maharaj not only abolished it but also made sure that the labourers get their dues as well. Shahu Maharaj was way ahead of his time in terms of social reforms. He was greatly influenced by Jyotiba Phule in many of the changes which he brought to the society. While many during his time were still contemplating on how to eradicate social evils, he codified laws and implemented policies to bring visible changes on ground.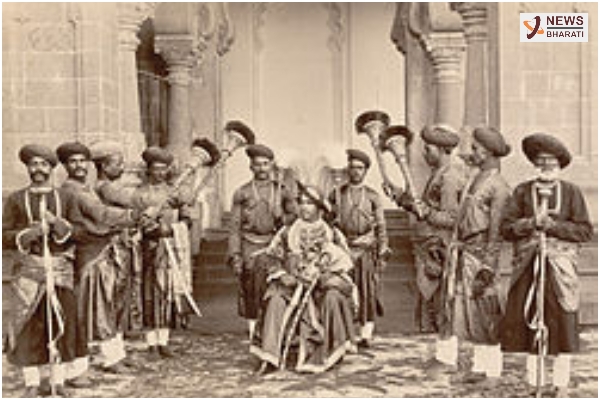 Shahu Maharaj's work in the field of education is also commendable. He passed the Compulsory Primary Education Act of 1917 through which primary education was made compulsory to all irrespective of caste and creed. He also made education free for all and imposed a fine of Rs 1 on those who did follow this. He opened hostels for various sects and religions to promote education in the society. Moreover, he introduced scholarships for students of weaker sections of the society to remove the financial burden from them. He also opened schools to introduce 'Vedic' learning to all castes of the society and promote sanskrit and vedic learning to all sections of the society. To include administrative learnings he introduced administrative learnings to village heads. He was very modern in his approach for learning. He believed in mass education and removed all caste and sect hurdles prevalent at that time. His administration spent heavily on education. . Between 1917 and 1922, he allotted 23% of his budget for education to all.In comparison to Bombay presidency budget of Rs 77,000, Kolhapur princely state allocated Rs 1 lakh between 1917 to 1922. He understood the need for educating society for a better future. He stressed on education as a means for upliftment of the poor and the downtrodden. He focussed on bringing social reforms through transformation in education. He focussed on shattering religious dogmas and stereotypes through innovative policies and practices.
Shahu Maharaj was also instrumental in improving the plight of women in the society.He advocated women education and equal rights for women. He passed the Law for Prevention of Cruelty against Women, 1919, through which women were given a right to raise their voice against social injustices against them. He also allowed widow remarriage and legalised divorce to improve the plight of women in the society. He banned the 'Devadasi' pratha because of exploitation of women involved in it. He also worked extensively in the area of child marriage and made all possible efforts to stop child marriage in his regime. Shahu Maharaj also passed a law against domestic violence in 1919 to prevent the domestic abuse of women. Apart from this, he focussed a lot on women education for their upliftment. He introduced free education for girls from the scheduled castes. He opened schools and colleges dedicated to women to provide them an environment of learning free from the hustle of society. He also helped bright students through scholarships and also helped few girl students to study abroad. Shahu Maharaj through his all round policy tried to eradicate the social evils prevalent against women and at the same time focussed on their upliftment through education. His policy was focussed on curbing the atrocities against women and also inhibiting practices which served as an embargo on their growth and development.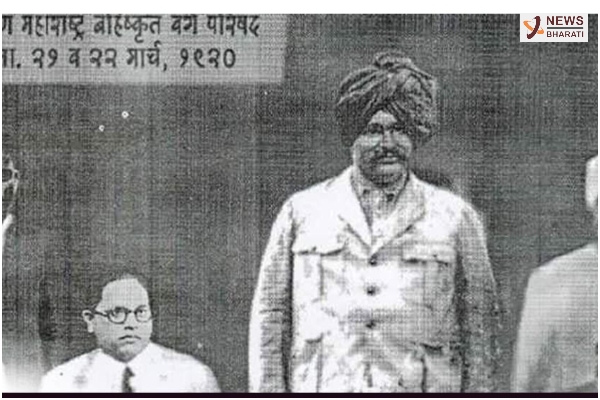 Shahu Maharaj realised the need for developmental activity along with social reforms.He resolved to construct the Radhanagari Dam, construction of which started in 1907 and finally completed in 1935 . He was instrumental in building railways in Kolhapur. Also, he built avenues for Kushti in the region. He was responsible for the rejuvenation of Rankala lake. He built Shahu Chhatrapati Spinning and Weaving Mill,to promote industry in the area. He also set up a dedicated marketplace for farmers and weavers of the region.He also brought in a credit system to provide financial assistance to farmers and also established the King Edward Agricultural Institute to instruct farmers in increasing crop yield and related techniques. Shahu Maharaj was instrumental in promoting economic activity in his region. He brought in technology and also ran an efficient credit and market system to mobilize the economy of his region. His vision of Radhanagari Dam was pivotal in making Kolhapur self-sufficient in water supply. He was a great visionary who understood the necessity of development for the upliftment of the masses. The very principle which we see today being reiterated by many politicians.
The life and rule of Shahu Maharaj is an inspiration to the contemporary generation as well as the future ones. His work holds the same importance today as it did a century ago. The greatness of Rajarshi Shahu Chhatrapti lies in his timeless vision. His ability to take on societal norms and improve it for the better. He has given us jewels of thought to ponder upon for the betterment of the society. Shahu Maharaj was the first person to codify reservation in India. Many before him had discussed the need for the upliftment of the weaker sections of the system but he streamlined it through laws and institutional changes. This is one of the many path breaking changes he introduced. From setting up hostels for different sects to bonded labour eradication, Shahu Maharaj broke one malpractice after another through innovative policy making and its implementation. This is the need of the hour in this transforming India. Even after 74 years of independence, India still struggles with various social stigmas and institutional colonial hangovers. The society today is ruptured by red tapism, inefficient public offices, colonial education, eighteenth century laws and institutions. All this needs radical changes for the betterment of the society. New and innovative policy making is the only way to loosen the threads which are holding the country back. The leaders of tomorrow for a better future need to envision the necessary implementation of technology in policy making and implementation along with its pros and cons. The vision for the future does not demand incremental changes but requires exponential changes. Just like Shahu Maharaj it requires a visionary to break the stereotype and red tapism for a better future for one and all.
Today, like 100 years ago, education is the biggest tool for empowerment. Shahu Maharaj focussed a lot on education among all sections of the society irrespective of the caste, creed, religion and race for bridging the crevices of the society. Shahu Maharaj back in the early 1900s promoted free and compulsory education to all and India had to wait for 93 years after him to make the same decision. He spent heavily on education as much as 23%. Today, the expenditure in the budget is still in initial numbers. However, more than the traditional divide, society today is facing many new forms of divide, the most prominent of which is the digital and the economic divide. Both digital and economic divide today demand new policy and structural changes. A person sitting in rural India does not have the necessary amenities to even study properly. The situation has worsened due to Covid, where digital education has seen a boom, many had to drop out because of not having proper technology. From payment to education, with everything going digital in the future, it is necessary to set up institutions to spread digital literacy in the nation. Also, necessary equipment along with technology need to reach the remotest person for creating a prosperous and just society. Economic divide is also a reality which needs a revisit. Employment opportunities along with industry need to reach Tier I, Tier II and Tier III cities of Indian to provide necessary employment and well being to all sections of the society. To achieve this, leaders need to have a foresight like Shahu Maharaj and eradicate the societal embargos for creating a just and equitable society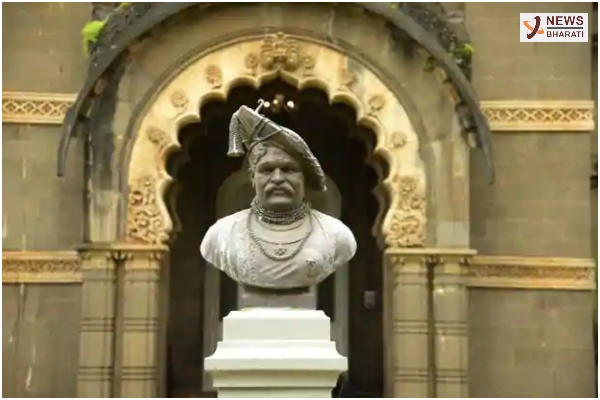 India needs a visionary like Shahu Maharaj who can realise the importance of necessary changes. Shahu Maharaj brought reservation in India seeing the necessity for it. After that India included affirmative action in the Constitution through Article 15 and Article 16 of the Constitution. What is more important than the act of Shahu Maharaj is the purpose behind it. The purpose was to break stereotypes and open an equal playing ground for the downtrodden. He was a revolutionary who pictured a better society with a structural change that was the need of the hour. There is a lot to learn from him in this. Society has changed dramatically since then. The definition of poor and downtrodden has subsequently changed as well. But, the politicians of today are still stuck in the old age formula to win over votes. Reservation today for politicians is more for votes than actual upliftment of the downtrodden. This is a major inhibition for them in bringing the necessary changes. Though I must concede that democracy is different from monarchy, however, now more than ever it is important to identify new systems of affirmative actions for a just society. Affirmative action can be based on caste, economy, region or even religion. All have its merits and demerits but what is important is to identify what the society needs right now. Bringing necessary affirmative action was a vision of Shahu Maharaj and the necessity depends on the times we live in. Identifying the current necessity and then acting on it is an important lesson for all to imbibe.
Shahu Maharaj's life is an epitome of how to stay true to one's culture and heritage. He brought Vedic education to the non brahmins. He believed in spreading vedic education and also opened up vedic pathshalas to educate on vedic rituals. He even banned cow slaughter. He promoted Arya Samaj and Theosophical society. He also promoted gurukul education for Arya Samaj. He helped Bal Gangadhar Tilak in the publication of 'Geeta Rahasya". Shahu Maharaj, even though received modern education, was deeply rooted to his civilisational. He understood the importance of spreading Vedic education in society. Not restricting vedic education to brahmins he wanted everyone to imbibe the treasure of vedic knowledge. This was his true wisdom. He understood the demands of the Hindu society and used it for the welfare of all. This is also an important lesson for the future leaders to understand the importance of being true to their roots. It will help in understanding the problem faced by the society at large. Using societal behaviour and culture for everyone's benefit should be the goal for the future generations.
Rajarshi Shahu Chhatrapati more than a man, is an idea, an institution, an ideology. He is an example to live by and a principle to die for. He aimed for an inclusive society free from malice and discrimination. He provides us with a set of ideals which are as relevant today as they were a century ago. The current year is the death centenary year of Shahu Maharaj. We celebrate this year with his goals, ideas, vision and ambition that still inspire millions. The essence of his presence penetrates our soul and his impact in the society is eternal. His life on earth has worked for our betterment in the past, it influences our present and it will very well shape our future.
(Sankalp Mishra is an Engineer, Lawyer, Entrepreneur and an IIT Kharagpur Alumni. Worked earlier in Samsung managing Intellectual Property and inhouse Startups. He is currently working as a political consultant)
.
.