New Delhi, September 14
: PM Modi laid the foundation stone of a university named after the Jat king, Raja Mahendra Pratap Singh in Uttar Pradesh's Aligarh on Tuesday, according to the Prime Minister's Office (PMO).
According to PMO, the university is being established by UP government in the memory and honour of Raja Mahendra Pratap Singh, a freedom fighter, educationist and social reformer.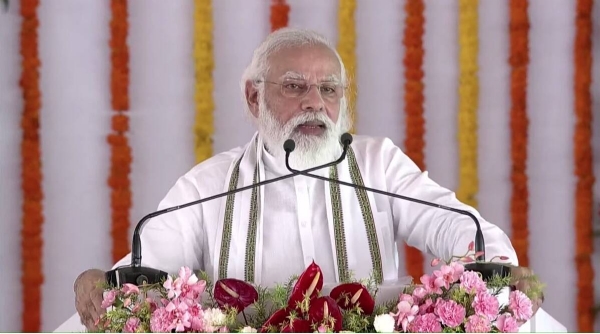 The university is being set up in a total area of more than 92.27 acres at the Lodha and Musepur Kareem Jarouli villages in Kol tehsil in Aligarh.
It will provide affiliation to 395 colleges in the Aligarh division.
UP deputy Chief Minister Dinesh Sharma, said that, by establishing a state university in the name of Raja Mahendra Pratap Singh, the government is paying tribute to a man who devoted more than 3 decades living in exile and fighting for India's freedom.
Raja Mahendra Pratap Singh was born into a royal family in the Hathras district of UP in 1886 and was a social reformer, freedom fighter and Marxist revolutionary an alumnus of the Muhammadan Anglo-Oriental Collegiate School later named Aligarh Muslim University (AMU), he was active in the political arena from a very young age.
Though he didn't finish his graduation from AMU, Singh was felicitated during the centenary celebrations of the university in 1997. He participated in the 1911 Balkan War too, with his fellow students at the college.