Mumbai, January 10: South actor Siddharth attacked badminton player Saina Nehwal with a crass and sexually derogatory comment. He tweeted saying, "Subtle cock champion of the world… Thank God we have protectors of India. Shame on you #Rihanna."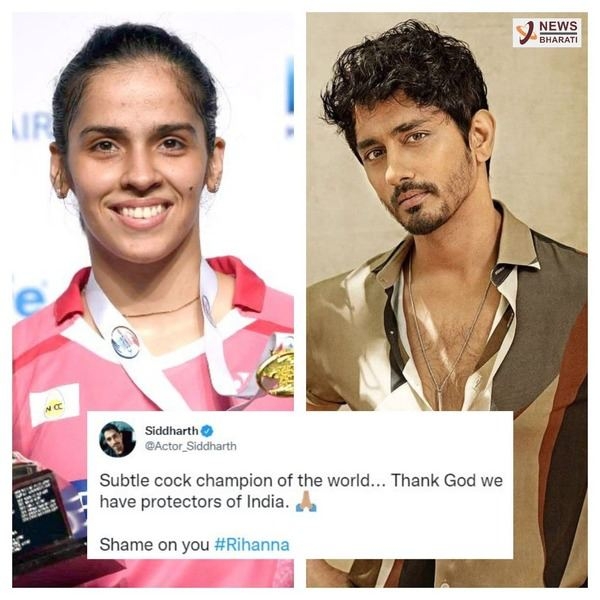 Nehwal, in a tweet, had condemned the security lapse in Punjab during Prime Minister Narendra Modi's visit to Ferozepur. The crass sexual comment against one of India's most prominent and successful women came soon after Siddharth pretended to be concerned about issues of women safety, pretending to be a feminist.
Tweeting over the 'Bulli Bai' app situation, Siddharth had said recently, "The only thing unexpected if at all is that the person masterminding this filth is a female. Everything else is irrelevant. Stop rationalising #hate or crime. Pathetic." Siddharth also retweeted some tweets condemning creators of said apps that had targeted Muslim women, including some prominent Muslim journalists by using their photographs with derogatory comments.
Saina Nehwal's tweet was regarding the PM's safety and the security lapse the PM faced in Punjab. It is not known what triggered Siddharth to react in the vile way he did, and post such derogatory sexual comments on one of India's most successful sports players.