"The real heroes aren't seen on cinema hall screens, you'll find them in a uniform."
Imagine a 6 foot tall, brave Indian Special Forces commando who changed his 'Name' and his 'Pehrava' for one of the deadliest missions. He went across the Indian territory to kill the most wanted terrorist in j&K, putting his life at the utmost risk. He disguised himself as a terrorist to kill the terrorists. The story will remind you of Sunny Deol's movie 'The Hero'. But it's not the script of any movie, but it is the unbelievable story of a daredevil Para SF operative, Major Mohit Sharma, who goes to enemies territory to protect the nation. His utmost courage will not just make your chests swell with pride, but his fascinating tale of gallantry will leave your eyes a little moist.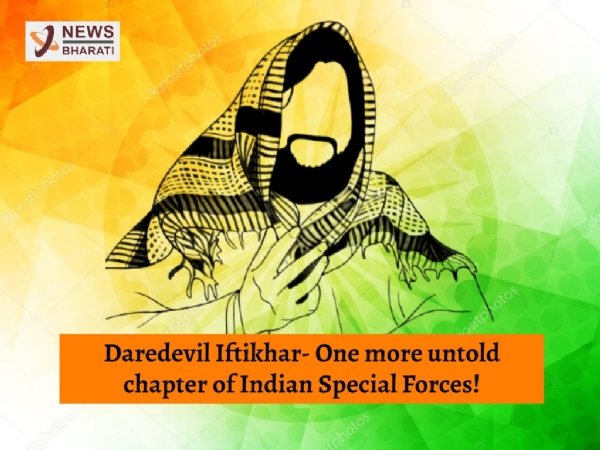 The story starts in early 2000, when the Kashmir Valley had a stronghold of Hizbul Mujahideen, who were responsible for the deaths of many civilians and army personnel in the valley. At that time, it was one of the highly active groups whose main intention was always to keep the urge of independence and carry out false flag operations in the valley. The group was led by the most wanted terrorists, Abu Sazar and Abu Torara. They were the commanders of Hizbul, and they were on the radar of security forces for a long time.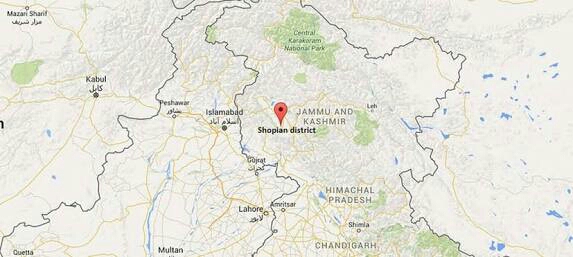 After months of planning set out by intelligence agencies, the Indian Army drafted a full proof plan to break the spine of the Hizbul and give a strong jolt. And to execute that plan, one daredevil comrade, Major Mohit Sharma, came forward and volunteered himself without even thinking about the magnitude of the risk. He took the look of a young Kashmiri guy along with long bushy beards, hair all around the shoulder, and wearing local Pheran so that no one could recognize him. Soon he became Iftikhar Bhatt, and then Major Mohit Sharma.
With his planning and details, he successfully infiltrated the Hizbul Mujahideen in Sophian and established contact with two of its major commanders. Even being an army man, he showed his hatred towards the Indian army. He fooled them with the convincing story of a Kashmiri who wanted to take revenge on the Indian Army for killing his brother in the encounter. Unlike other recruits, this young lad displayed outstanding initiative and religious zeal and was promptly marked for further leadership and ideological training. His full-proof groundwork, survey, exact locations to attack, and causing severe casualties of security forces to impress Abu Sabjar and Abu Torara and forced them to believe him. Following that, terrorist commanders decided to help him to execute his plans. The Hizbul terrorists told him they would go underground for several weeks and help in coordinating the logistics and finer points of the attack. Mohit Sharm told them that he would not return to the village till he had struck the army checkpoint. Soon, Torara and Sabzar arranged for him a consignment of grenades and also summoned other terrorists from nearby villages.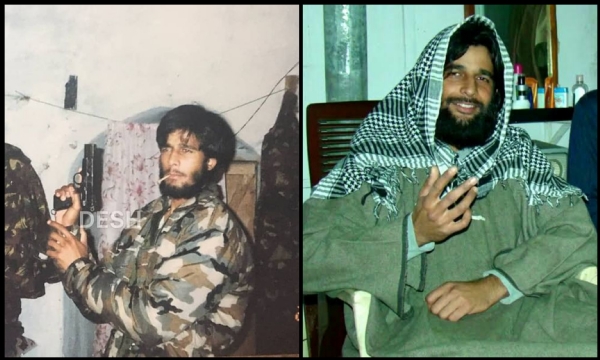 But things went wrong, Sabzar had a doubt about Iftikhar Bhatt and he looked into his eyes and asked him, about his details again, thinking about the fact that how someone could have this level of planning. Showing his sharpness, Iftikhar suddenly dropped his rifle on the ground and shouted like a young angry boy, asking to shoot him if they had a little doubt about him. This move by Iftikhar shook the duo. But before they could do anything, Mohit seized the moment, took out his Tokarev 9mm-loaded pistol, and shot them dead, even before they could realise what had hit them. He then checked their heartbeat and waited for the sunset and prepared himself for a long journey which he had to complete on his feet towards the base of 1 Para, where he was known as Mohit Sharma, not Iftikhar Bhatt!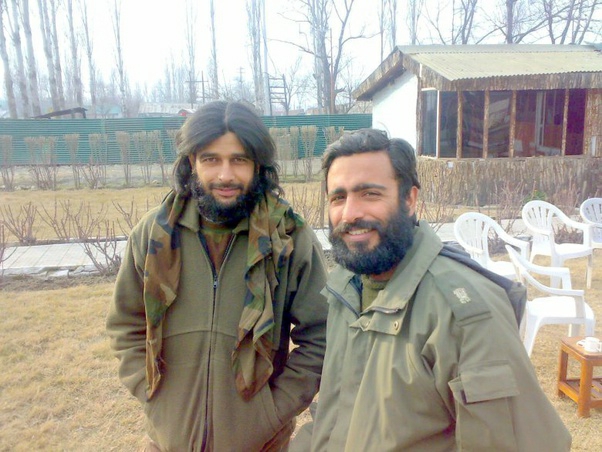 This was the moment when Major Mohit accomplished one of the most valuable operations of his life. He not only successfully disguised himself as a terrorist and infiltrated the terrorists' outfits, but he also took down the kingpins in their havens and escaped from the enemy territory after killing them.
The Major was martyred in action on March 21 2009 while leading his Bravo Assault Team in Kupwara district. In 2009, Major and his special force team decided to launch a search in the dense Haphruda Forest on the basis of the information received from the intelligence about the infiltration attempt by some terrorists in the Kupwara district. On observing suspicious movement, he alerted his scouts, but the terrorists fired at the troops from three directions indiscriminately.
Realizing the further danger to his comrades, he charged in and killed two more terrorists and rescued two more of his teammates. However, during the exchange of fire, Maj got hit in the chest. Despite being seriously wounded, he kept directing his commandos, to foil the attempt of the terrorists to escape, and his last words to the second in command was "Do not let anyone escape, take them all out". He didn't care about his own life and would rather sacrifice himself for his team,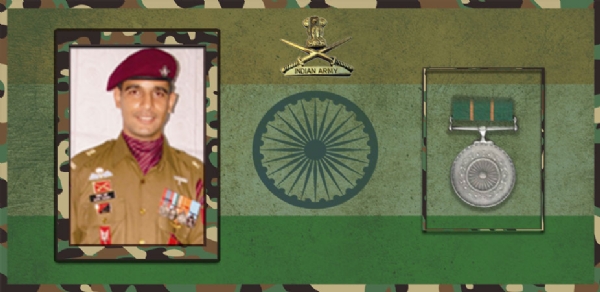 He was awarded two gallantry decorations earlier in his career. The first was the COAS Commendation
card
for exemplary counter-terrorism duties during Operation Rakshak, which was followed by
a
Sena Medal for gallantry after a covert operation in 2005. Major Mohit Sharma not only performed his duty but also maintained the pride of his regiment till the end.