New Delhi, Jan 15: Taking cognizance of the video where a Muslim man was seen threatening policemen in the Sambhal district of Uttar Pradesh, the district police have taken strict action against him and have arrested Mohammad Ashraf for misbehaving with a sub-inspector.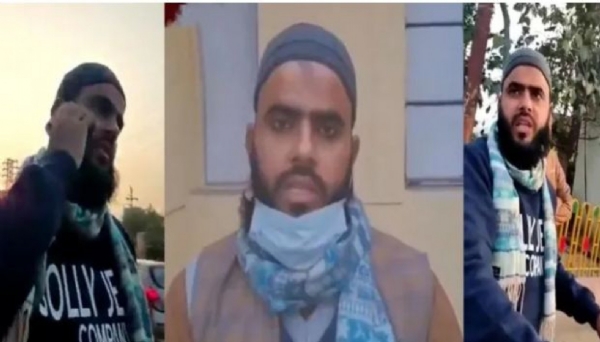 This matter came to light after BJP spokesperson Sambit Patra shared the video and wrote, "Cut the challan as much as possible, If the government comes then we will tell, this is the fight of 80% of the people of Uttar Pradesh against these 20% mentalities.''
The incident is said to have taken place on the evening of January 13, 2021. The police officer with whom he is misbehaving is Harendra Singh Jat. Harendra Singh Jat is posted as a sub-inspector in the traffic department of Sambhal police.
According to the report, the police officer stopped Ashraf for driving a 2 wheeler without a helmet. After the police officer asked him to give the challan for not wearing a helmet, Ashraf got furious and started threatening the policemen. He's threatened police officers, saying "I'll see you guys once our "Samajwadi party" comes back to power. Meanwhile, Sub Inspector Harendra Singh took off Ashraf's video.
.
.