Somnath, January 21:
Prime Minister Narendra Modi on Friday, inaugurated the new Circuit House near Gujarat's Somnath Temple via video conference. Following the virtual ceremony, the PM also delivered an address marking the occasion, and congratulated the state government, the Somnath Temple Trust and others.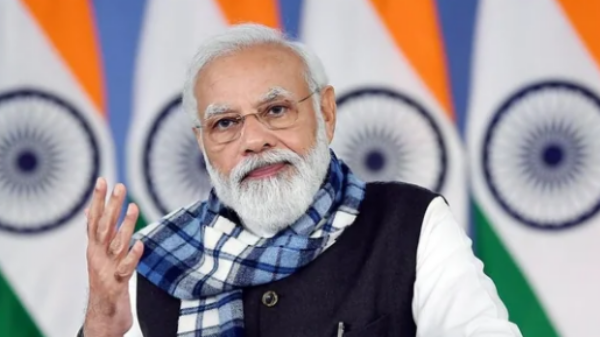 He said, "The circumstances in which the Somnath temple was destroyed, and the circumstances in which the temple was renovated by the efforts of Sardar Patel, both have a big message for us."
The new circuit house has been built at a cost of over Rs. 30 crore and is located near the famous Somnath Temple. In a release, the govt said that it is equipped with top class facilities like including VIP and deluxe rooms, and suites, conference room and auditorium hall.
The landscaping has been done in such a way that the sea view is available from each room. To further strengthen the religious tourism in the country, the PM had inaugurated several projects in Somnath and laid the foundation stone for Parvati Temple in August last year.
However, after each attack, the temple was rebuilt, including the present structure which was built at the instance of the first home minister of India, Sardar Patel, and was inaugurated by the first president Dr Rajendra Prasad in May of 1951. The temple is visited by over one crore pilgrims every year.