Abu Dhabi, Jan 22: The civil war in Yemen between the government and the Houthi rebels has heated up again. This time, a drone attack by Houthis in Abu Dhabi has claimed the lives of two Indians.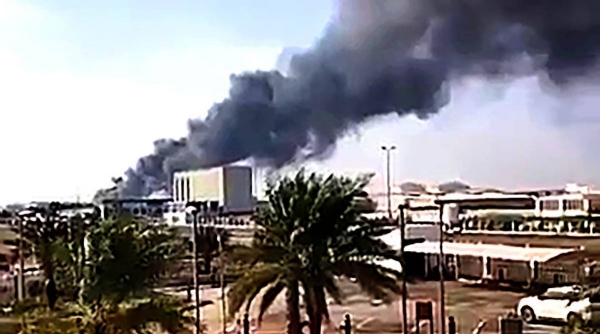 The two Indians killed in the suspected Houthi drone strike in Abu Dhabi on Monday have been identified, the Indian Embassy said on Tuesday, but did not reveal further details. It said two of the six injured are also Indians.
ADNOC is the Abu Dhabi National Oil Company. The two Indians and a Pakistani killed in the attack claimed by Houthi rebels in Yemen on Monday were working with ADNOC.
"Of the 6 injured, 2 are Indian nationals. After receiving medical treatment they were discharged yesterday night. We thank the UAE Government for their support," the Indian Embassy said.
UAE's Foreign Minister Sheikh Abdullah bin Zayed Al Nahyan spoke to his Indian counterpart, S Jaishankar, to express "condolences for the Indian lives lost in the terror attack".
The Ministry of External Affairs (MEA) said in a statement that Al Nahyan "shared the details of the attack" and assured that the UAE government "would extend the fullest support to the families of the deceased."
It said Jaishankar "condemned the terror attack in the strongest terms". "He emphasized that in this day and age, such an attack on innocent civilians was completely unacceptable and against all civilized norms," the ministry said.
Late on Monday, UAE's Ministry of Foreign Affairs and International Cooperation blamed the Yemen-based Houthi group for the attack. A statement issued by Al Nahyan condemned "the Houthi militia's targeting of civilian areas and facilities on UAE soil", and said "those responsible for this unlawful targeting of our country will be held accountable".
The statement said the UAE "reserves the right to respond to these terrorist attacks and criminal escalation… crimes committed in flagrant violation of international law". The UAE also "called on the international community to strongly condemn and denounce these terrorist acts that target civilians and civilian facilities."
Houthi military spokesman Brig Gen Yahya Saree had said Monday that the group launched an attack "deep in the UAE". According to CNN, he said the "UAE is an unsafe state as long as its aggressive escalation against Yemen continues." The UAE is part of the Saudi-led coalition in Yemen fighting Houthi rebels.