New Delhi, Dec 12: MEA recently shared that India has taken up the task to restore the ancient Angkor Wat temple complex in Cambodia. The MEA in its statement mentioned that India believes that the Indian civilization is not limited to India, but is spread across countries and thus India took the responsibility to restore the grand complex.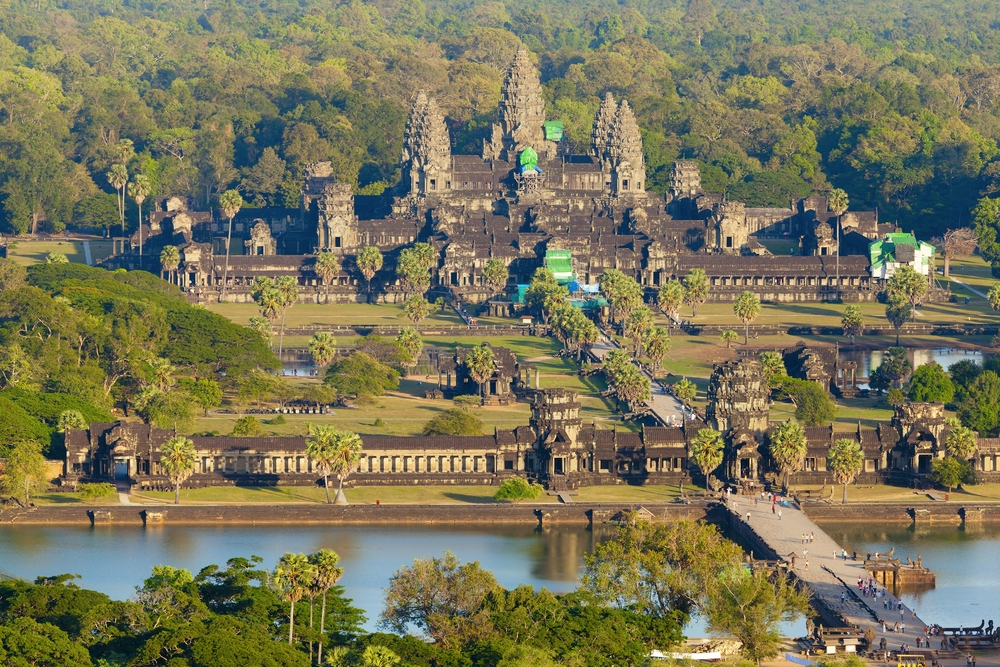 Addressing the Kashi Tamil Sangamam on the subject 'contribution of temples in society and nation building' being held here, Jaishankar said, "There are temples not only in India, not only in the Indian subcontinent, but in many regions beyond." He further said, "I had gone with the Vice President to see the biggest temple in the world -- the Angkor Wat temple complex. Today, we are restoring and renovating the temples in Angkor Wat. These are the contributions which we are making outside because the civilization of India has gone beyond India."
"So, today when we are restoring, rebuilding, and re-energizing Indian civilization, our task is not only in India. Our task is all over the world. But, it is not only where our civilization went, it is also where our travelers went, our traders went, our people of faith went," the minister said. Recalling his days as India's ambassador to China, the minister said, "Some of you know that for many years, I have been an ambassador to China. I have seen the remnants of Hindu temples even in China on the east coast."
He also said that there is a very special connection between Ayodhya and Korea, whose people want to be associated with the developments in Ayodhya, he said. Jaishankar said that there are 3.5 crore Indians and people of Indian origin abroad, who have taken Indian culture with them abroad. He said, "So, it is also our efforts today to support them, and we do it in different ways."