Supreme Court yesterday made some observations on the forced conversions. The bench of justice M R Shah and C T Ravikumar made some serious observations while hearing a plea seeking the directions against forced conversions. If summarised, they contain the following points.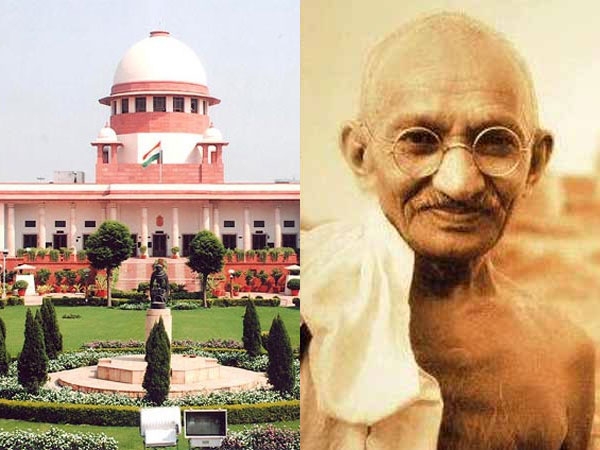 1) Charity is welcome,(but) it's purpose should not be to convert the gullible

2) What is to be considered,is the intention

3) It should not be by luring or giving some aid

4) Propogate, charity, everything is welcome,but within the framework ( of constitution)

5) Belief by allurement is very dangerous thing

Gandhi ji too had the same expectations and expressed very clearly in his writings and interactions.

Official Publication in 1923 , ' India and its missions ', discussed the advantages of famine and cholera openly. It stated these calamities had worked miracles. The institutions that prepare people for conversion were filling, baptismal water flowed in streams,and starving little tots flew in masses to heaven. The hospital was viewed as a ready-made congregation.There always was the discussion of numbers,cost per head and budget for the ' next harvest.

Gandhi Ji noted this and warned missionaries. He was pained and anguished by this.
He was ready to bless anyone voluntarily embraced Christianity,but this was not the case. These facts were noted repeatedly.

In 1956 ,a Christian missions enquiry committee headed by justice Rege was formed. It submitted the report which had some observations made. It stated that

1) conversion of minors who were obviously incapable of understanding the very change by converting to Christianity were detained as surety when their parents were given loans. ( And obviously were converted later)

2) Access to hospital or food depended upon the possibility of conversion or rather on a promise of conversion.
The help was denied to those who returned to the original faith. The converts hardly had any knowledge of Christ or Christianity.

Gandhi Ji observed in his one of the interactions that the advent of missionaries meant the disruption of family,change in dress,manners, language,food and drink followed this.

Then too there used to be emotional and fiery persuasions to large gathering, praying and healing would be a part of such gatherings.

Gandhi Ji's advice was very simple and clear, he expected missionaries to give up conversion. He warned that if wrong methods were followed then they would have to bear people like him who questioned all such things. He opined that making conversion the price of service was wrong if all kinds of temptations were used. We all know that he always emphasised on the fair means to reach any objective too. He unambiguously stated that ' do not denationalise people '.

His stated that if he had power he would stop all proselytising.