In my neighbourhood, there is an old lady who runs a small vegetable stall. We generally purchase vegetables from her. However, our small interaction with her continued for a longer time and we started knowing her. We got to know her family details.
As usual discussion started with …. what your husband is doing?
" Mera Aadmi to bevda ho gaya…sharab peeke chala gaya.( My husband got useless. He died after drinking.)". No remorse, no emotions.
We did not inquire further about her husband. Two daughters, married with kids now. One son -his wife and kid. Generally dependent on him. This is where my story starts.
Invariably his son, his wife and grandson used to be seen on every Friday …. they used to be at the stall.
This lady started borrowing some small amount from me and I started obliging her against all the objections of my wife . It is always good to help the people and so I thought. Slowly and slowly, frequency of borrowing started increasing and invariably she got late in returning the money.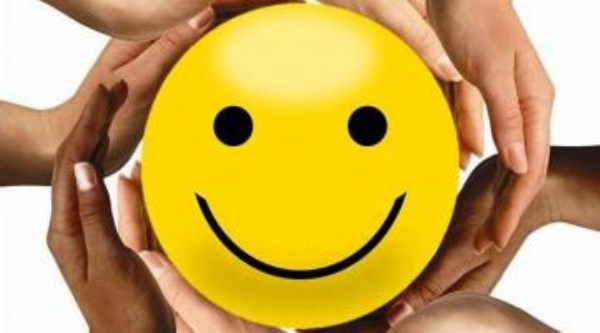 Since we were genuinely concerned about her, we suggested to her to get his son on this stall and she can open another stall of Bada Pao (Vegetable burger), she said that she was quite good in that.
"Sir, he will not do?"
"Is he doing any job, I see him with his family on every Friday but rest of the days he is not available and you keep on slogging throughout the day."
"His wife says that it is not a status job so he will not sit on Vegetable stall."
"How come he comes and assist you on every Friday along with his wife"
"Every Friday he has to take money from me to run his family so he comes and I cannot refuse because they have my grandson with them"
Now, I understood the story. This old lady was financially self-sufficient but emotional dependence on her son and grandson was compelling her to borrow money from here and there. Grandson was a key factor.
I told her "So long your son does not do any job, rest assured you will always be in problem. Moreover, if you continue to support him, he will not do any job either."
She took lot of pride in telling me "I am capable and that is the reason he is dependent on me."
I could understand her sense of pride.
"What will happen to your grandson once you go away."
It was a hard blow …. she never expected. She certainly felt bad. No further interaction for two weeks.
My wife told me "You annoyed her unnecessarily, why should we poke our nose in others affair, just because we do some minor lending to them."
I felt bad too. We stopped going to her stall.
A month passed.
Today, my wife came back after a short walk ..and told me that Shanti has opened a second stall and her son and daughter in law, are operating that .
We went to see her in the evening …. "You were right …my extra love was making the entire family dependent on me ……they are doing well. It has been a week."
"Be careful, they are going to bolt after some time."
"No, I will not allow. My love and affection have got a limit now." She gave a big smile.
I knew that she was just trying to be brave and rational.
"Maintain that limit and you will be happy with your entire family."
She nodded her head.
#Life is good #All things bright and beautiful.