5 flop remakes of Hit Bollywood movies
They are the worst remakes ever...!
Total Views |
Whenever we talk about Bollywood remakes, there are some names that flash in your mind. And then suddenly your head starts bursting. Do you know why? Because OG is OG and you just can't imagine someone is ruining the original beauty. Now the news that is coming in, there is speculation of Anand is getting a remake. And all we can ask is "WHY"? Anand is an iconic movie, and no one can beat the performance of Rajesh Khanna and Amitabh Bachhan. When the first Super Star of Bollywood was at its peak and other was in making, now that it is getting a remake. People are worried. As we have already witnessed some horribly FLOP remakes of ICONIC HIT Bollywood movies.




So today we will talk about those 5 Movies, that are extremely flop versions of Iconic hit Bollywood movies :
1. Mai Prem ki Deewani hoon:
This one is the worst remake of the iconic movie Chitchor. Rajashree Production's and Basu Chatterjee's Chitchor is a beautiful story where Amol Palekar played the central role. A man accidentally lands at a home where another man was expected to come to see their daughter. However, confusion happens and that leads to a beautiful love story. Chitchor is elegant, and beautiful, and touches the heart of the viewers. However, it's the remake is a horrible copy of the storyline. The subtlety of the acting is replaced with terrible overacting done by Kareena Kapoor and Hritik Roshan. Just the basic storyline is the same, everything else is extra and kills the entire vibe of the original story. Basu Chaterjee must be crying in heaven after seeing the remake of Chitchor.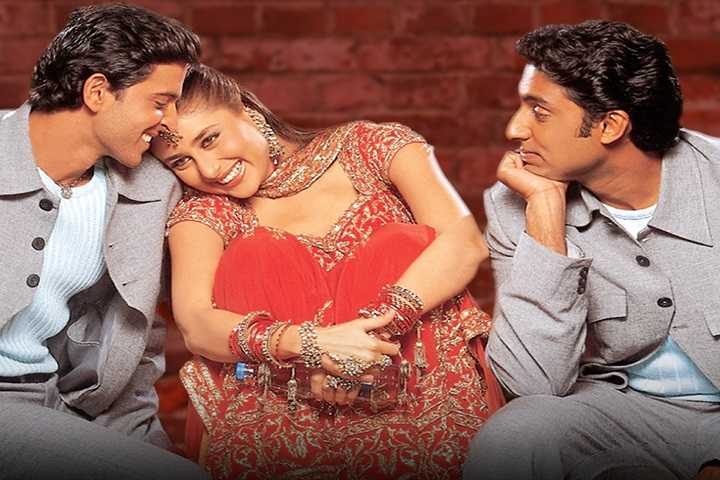 2. RGV ki AAG:
Another question comes to our mind when we heard that Ram Gopal Verma is making a remake of the iconic movie sholey with a twist. Why do people want to mess up with the original? Let it remain pure. But no. RGV did it and flopped miserably. Sholey had the best star cast. The village feel of this movie was the essence of the entire film. In the story, connecting with the old times, everything was missing. Original sholey has the dialogues that we remember till date, But this Aag burnt that iconic feel and murdered the dialogues. Even after having Amitabh Bachhan, Abhishek Bachhan, Ajay Devgan, and Sushmita sen it flopped badly as nobody can match the Sholey. Not even Mr. Bacchan if he tries that again. I don't even know how many people have watched it. As I said OG is OG let it remain pure.
3. Himmatwala:
Another poor attempt at making a remake of an Iconic film Himmatwala. The original movie came in 1983. Starring Jitendra and Shreedevi it was a super hit movie of that time. Written and Directed by Sajid Khan, the remake of this movie was a flop show. Starring Ajay Devgan and Tamanna Bhatiya, people were expecting more from this remake. However, it did not fulfill the expectations and hence another flop remake it is.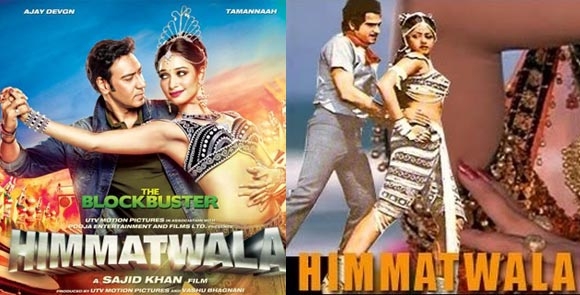 4. Umraojaan:
The original movie came in 1981. Rekha played the central role of Umraojaan. Her dance skills, her poise, and her expressions are unmatchable. And then again Director JP Dutta dared to make a remake of it and murdered the original feel completely. Aishwarya Rai, apparently could not live up to the expectations in the remake version by JP Dutta.
5. Khushi
: For a long time I did not know that Kushi is a remake movie. Khushi a movie that came in 2000 is a beautiful story of two people who initially fought a lot and later on fall in love. This was depicted perfectly by Jyothika and Vijay. However, the Hindi remake of it came in 2003 and did not do the justice to the film. It is one of the worst movies of Kareena Kapoor and Fardeen Khan and Kareena is extremely overacted throughout the movie.
These were the 5 Movies that were the FLOP remake of ICONIC HIT Movies. However the last one is not from Bollywood and from the south, but we could not resist mentioning it. If you have some other movie remakes you can add them to this list. Let us know in the comments below.