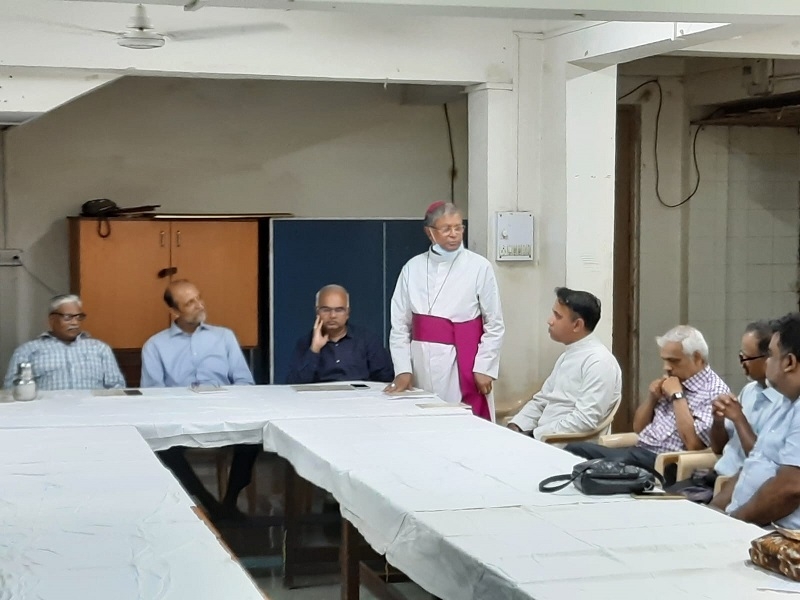 Bishop Thomas Dabre speaking at the function
Pune, Jun 17: "The Christian Community accepts RSS' ideology and principles. We need to establish communication and co-ordination between the Christians and the Sangh", said Bishop of Pune Doicese Thomas Dabre here recently.
Speaking at program organized by Dr. Shripati Shastri Research Institute of Social Sciences managed by Sanshodhan Dnyan Vichar Pratishthan Bishop Dabre expressed these views underlining the need for a meaningful dialogue between the Christians and the RSS.
Bishop Dabre said that such dialogues will help reducing the differences between the RSS-the largest organization of Hindus and the Christianity community. The RSS' idea of nationalism is acceptable to us as we also shared the similar idea, he said.
Releasing the research journal of the Institute, Dr. Ajit Ranade, Vice-Chancellor of Gokhale Institute of Politics and Economics underlined the need for research for the welfare of the society.
Chairman of Deccan Education Society Dr. Sharad Kunte also expresseed his thoughts on the occasion stating that India has amply contributed to the world thought and culture but there is a need to bribg forth this contribution through research, he added.
On this occasion, Kapishwar Joshi and Yogesh Joshi of GMK Global Company announced Rs. One crore donation to Sanshodhan Dnyan Vichar Pratishthan.