New Delhi, June 23: A horrifying incident has hit headlines leaving several netizens speechless and shocked. In what can be called a case of severe negligence, the employees of a rural health center (RHC) in Sindh province of Pakistan put a 32-year-old Hindu woman in a life-threatening situation. The medical professionals severed the head of her newborn baby and left it inside her womb.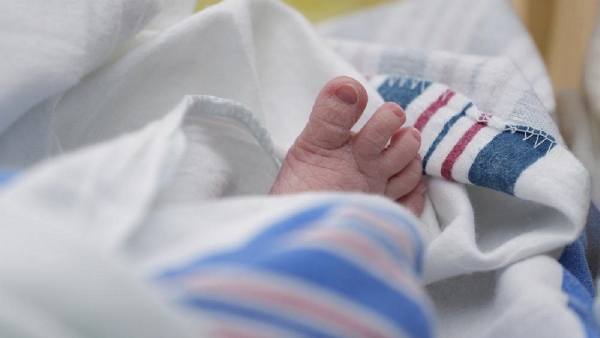 Soon after this shocking incident came to light, the netizens have come forward to voice out concerns against such atrocities in Pakistan where the Hindus come under minorities. The woman was identified as 32-year-old Hindu woman from Bheel community.
What is the horrifying incident?
"The Bheel Hindu woman, who belongs to a far-flung village in Tharparkar district, had first gone to a Rural Health Centre in her area but with no female gynecologist was available, the inexperienced staff caused her immense trauma," said Professor Raheel Sikander, head, gynecology unit, Liaquat University of Medical and Health Sciences (LUMHS) in Jamshoro.
The operation conducted on Sunday in which the staff of RHC cut off the head of the newborn baby in the womb of the mother and left it inside, Sikander added. The woman who was facing a severe risk, was taken to a nearby hospital in Mithi however there were no sufficient facilities to treat her.
Finally, she was shifted to the LUMHS. The doctors there took out the newborn's rest of the body from the womb of the mother to save her life, he added. As the head of the baby had got entrapped inside, the uterus of the mother had ruptured. To take out the head, the healthcare professionals opened the abdomen surgically, Sikandar added. After the incident went viral, an investigation was ordered by Director General of Sindh Health Services Dr Juman Bahoto.
There has been complete silence on this incident but netizens have noticed this alarming incident. "International uproar when a Muslim family drawn while illegally crossing boarder and their child dies. Complete silence when a Muslim Doctor cut-offs the head of a Hindu boy," Radharamn Das, Vice President and Spokesperson of ISKCON Kolkata has tweeted.
Here are some reactions-
Netizens have reports of increasing atrocities against Hindus in Pakistan including rape, illegal conversion, child marriage, and killings.