Twitter has been divided over the arrest of Mohammad Zubair, the co-founder of Alt News which is known for fact-checking websites and spreading fake propaganda. There is a section of people who are supporting #IStandWithZooBear and there is another with #ArrestZubair. It should be noted that his arrest comes from hurting religious sentiments and inciting riots.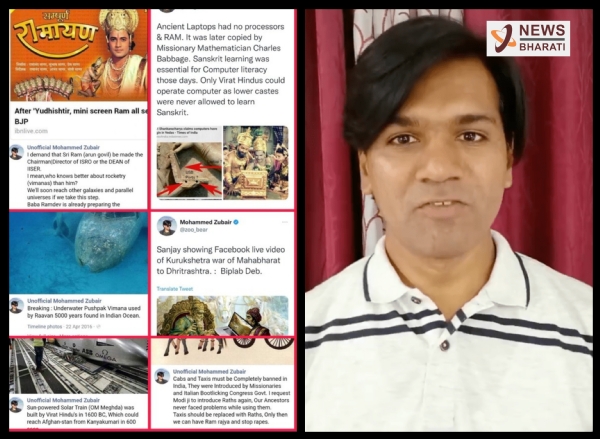 Reportedly, the social media post by Zubair hurt religious sentiments after a picture (in tweet) showed where the signboard of a hotel 'Honeymoon hotel' was changed to 'Hanuman hotel'. Now, when one sees this image, it can be understood that it is highly provocative and done deliberately.
Soon after the controversy, he deleted his own Facebook profile after his old Hinduphobic posts went viral and deleted a few tweets fearing consequences similar to what happened with Nupur Sharma. However, there are tweets that he mocked and insulted Hindus Gods and Goddesses or you can say several instances where he has hurt religious (Only Hindu) sentiments.
Firstly, Zubair is seen mocking shivling and comparing it with the top view of the Vatican City. He said the post comparing Shivling with the Vatican City inspired him to come up with a parody Facebook page 'Unofficial: Subramanian Swamy' in 2014.
Similar to there are so many posts and tweets that show insensitivity towards another religion mainly Hindu because Hindus are tolerant enough to not raise their voice against these "little" things.
See the deleted pics he had posted earlier-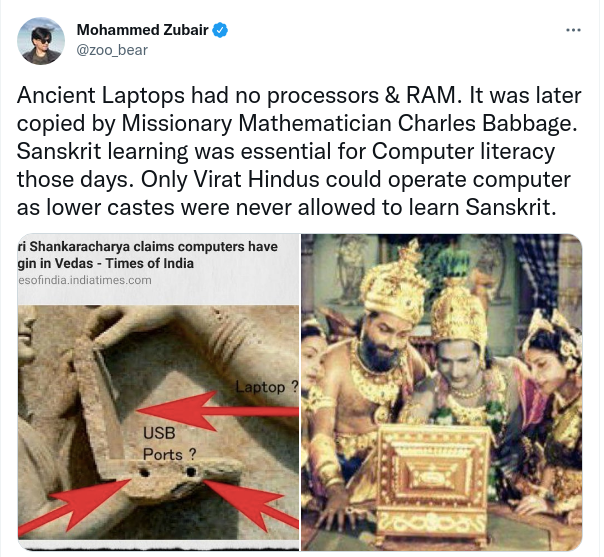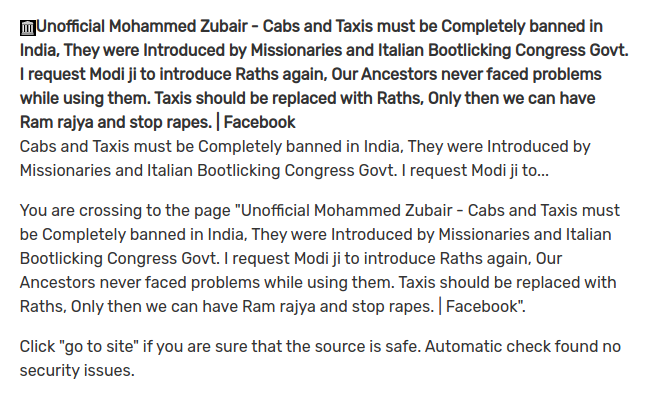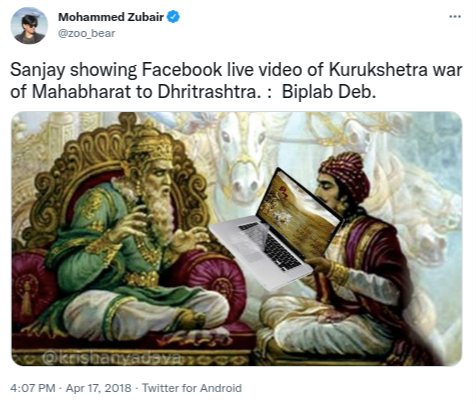 Even his co-founder Pratik Sinha who had given updates on the arrest of Mohammad Zubair has also passed derogatory remarks. There are countless derogatory posts that are highly outrageous and insulting to Hindus even though he has deleted his Facebook account and deleted tweets.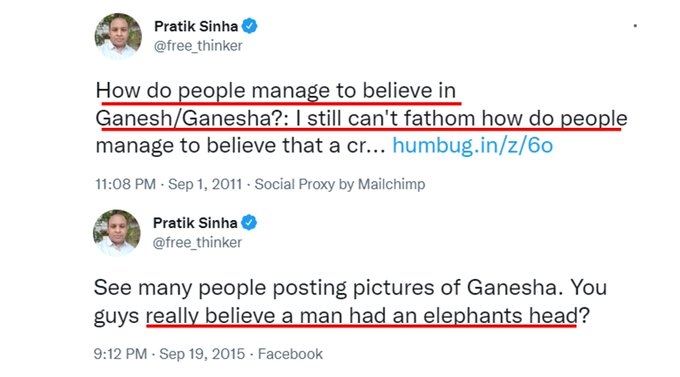 Now, he has not only hurt religious sentiments but he has also spread fake news that misled the public causing disharmony among the public. Here is the whole thread of incidents where he has peddled fake news and apologized for it.
Most of the netizens who are supporting #IStandWithZooBear are the ones who had raised their voice against Nupur Sharma. She had passed a remark against a god of a particular religion. Now, what happened when he made fun of the non-Muslim religion? Isn't this hypocrisy? Of course, they are the so-called liberals! Will they even show 10% of respect for what they give to their own religion?