In a very chilling case, Bihar Police had unearthed a document that talks of plans to establish an "Islamic government" in India by the 100th anniversary of the country's independence. The eight-page document titled 'India 2047- Towards rule of Islam in India' was recovered after Bihar Police on July 13 busted a potential terror module with some links to extremist outfit Popular Front of India (PFI) and arrested three accused for indulging in anti-India activities.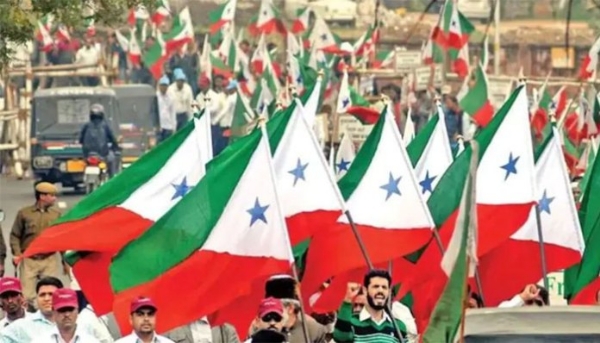 Two of the arrested were Mohd Jallauddin, a retired police officer of Jharkhand, and Athar Parvez, a former member of the banned organization Students' Islamic Movement of India and a current member of the PFI and SDPI.
What does the document say?
Excerpts of the internal document marked 'not for circulation' states that the PFI is confident that even if 10 per cent of the total Muslim population rally behind it, the organisation would "subjugate the majority (Hindu) community to their knees and bring back the glory of Islam in India. To achieve this goal, this roadmap has been prepared to be kept in mind by all the PFI leaders and accordingly guide the PFI cadres, in particular and Muslim community, in general towards this goal."
"All our frontal organizations including Party should be focussed on expanding and recruiting new members. We would begin to recruit and train members into our PE department wherein they should be given training on attacking and defensive techniques, use of swords, rods, and other weapons," the PFI document read.
The PFI document, as identified by Bihar police, also enumerated plans to recruit "loyal Muslims" into government departments including executive and judicial positions as well as the Police and the Army. According to the document the PFI also plans to "create a split between RSS and SCs/STs/OBCs" by projecting the organisation as an outfit interested only in the welfare of "upper caste Hindus". The document stated that those against their interest are to be "eliminated".
"These PE cadres would also act as a safeguard against the influence of security forces by our opponents," it said. Actionable points outlined in the document included 'Establishment of Grievances', mass mobilization- Inclusiveness, Outreach and Engagement (mobilization), a PFI in every house, recruitment and training of members, collection of information against Sangh/Parivar (RSS) leaders.
The document said that "in the scenario of a full-fledged showdown with the State, apart from relying on our trained PE cadres, we would need help from friendly Islamic countries. In the last few years, PFI has developed friendly relationship with Turkey, a flagbearer of Islam. Efforts are on to cultivate reliable friendship in some other Islamic countries."
But, what is PFI?
The Popular Front of India (PFI) was launched in Kerala in 2006 after merging three Muslim organizations - the National Development Front of Kerala, Karnataka Forum for Dignity and Manitha Neethi Pasari of Tamil Nadu. Reports suggest it has units in 22 states. Its growth is phenomenal, admit intelligence agencies, saying it successfully manipulated youth in their community who have the role of a saviour.
This helped PFI to mobilize funds, especially from the rich middle-eastern countries. The PFI's earlier headquarters was in Kozhikode, but after broadening of its base, it was shifted to Delhi. A lot its leaders came from banned outfit Students Islamic Movement of India (SIMI). In 2009, the PFI's political arm, known as the Social Democratic Party of India (SDPI), was born and its mission statement was: "to fight for the advancement and uniform development of all the citizenry, including Muslims, Dalits, Backward Classes and Adivasis."
The SDPI was headed by E Abubacker who used to be the Kerala Zone president of SIMI between 1982-84. That same year its student wing, the Campus Front of India (CFI), was also founded. Now, it should be noted that these organisations for fueling the Hijab controversy that witnessed murders of Hindus in Karnataka.
In January 2020, the Uttar Pradesh government sent a report to the Ministry of Home Affairs (MHA) seeking a ban on the Popular Front of India, accusing the outfit of "masterminding and instigating violence" during the protests against the Citizenship Amendment Act (CAA) and National Register of Citizens.
The group describes itself as an organization that works towards "the achievement of socio-economic, cultural and political empowerment of the deprived and the downtrodden and the nation at large".

Why #BanPFI is trending?
There have been multiple calls to ban the PFI as it has been accused of instigating protests against the State. Their involvement in the hijab row in Karnataka also reinvigorated calls to ban the group. PFI members have been accused of murder, rioting, intimidation, and having links with terrorist organizations. They have also been accused of carrying out forced religious conversions in Malappuram and other districts of Kerala.
In July 2010, the group was in the limelight for, of course, wrong reasons, when its members chopped off the right hand of TJ Joseph, a professor of Malayalam, for allegedly insulting Prophet Mohammed in an internal question paper that Joseph had set.
Speaking on such an organization, in 2012, the Kerala government headed by Congress' Oomen Chandy had also informed the high court that PFI was "nothing but a resurrection of the banned outfit Students Islamic Movement of India (SIMI) in another form". In 2018, CFI and SDPI activists were also accused of murdering Abhimanyu, a Students' Federation of India (SFI) leader inside Maharaja's College, in Ernakulam. As per the charge sheet, Sahal Hamsa, a CFI leader, had stabbed Abhimanyu during a clash between the left-leaning SFI and the CFI.
And, now they are aiming to convert India to an Islam country by 2047. Though Bihar police have arrested the accused it still sends chills. Netizens are calling out the central government to ban the Islamist organization.