This is the real story which unfolded very recently, with so many management lessons for all of us. Shibani is working in the one of the offices where I worked, not so long ago. Since I knew her, could realize that she has got the potential to go up in life and career, which remained underutilized in the present position. More so, since there was hardly any chance to move up the ladder due to structural constraints and since she was always involved in back up processes, no body realized that she was capable to manage the people on her own. Simply put, she deserved to be Manager but was not able to get the right opportunity. Since this situation persisted for long, and she was not able to break out of the pigeonhole, her confidence was taking the hit.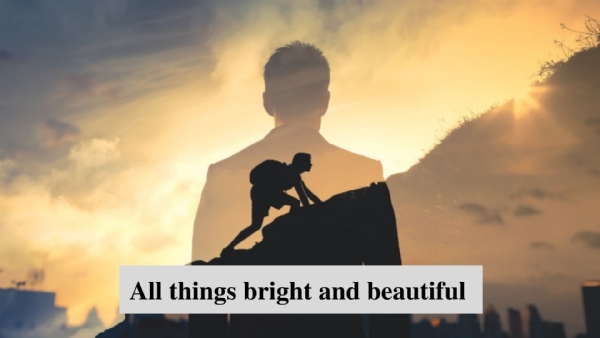 As luck could have had it, her Boss moved out and here was the opportunity for her BUT neither she nor the management perceived that she could handle elevated position competently. Strong desire inside her compelled her to take the challenge.
She worked on two fronts: one was her own belief and second was to convince the higher ups about her capability. She had the capability and was handling the processes. She visualized herself as a manager and started working on her image changeover. Since, she had the experience of working with the previous manager, it was not really difficult. She suggested to the higher ups that she can handle both the positions, that too competently. Nobody really believed it initially. It was a big challenge for her as well but she persisted with conviction.
I interacted with her after her promotion with simple question "Were you sure that you will be promoted to Managerial position". Her answer was very emphatic "Not at all, but one thing I was sure that I will be able to handle both the positions competently and secondly, I have to pay forward to move up in the career. No gain without pain! Real challenge was to convince myself and once that was done, other things fell into place".
"Was she at any point on the verge of giving up the challenge" "Yes, there were breakdown points at least twice in the period of first six months but my desire was so strong that it could have overtaken my self-confidence as well."
I wished her 'all the best'.
#allthingsbrightandbeutiful #lifeisgood