Indian audience has become smarter when it comes to the film industry. They now exactly know what to watch and what not to. Recently in an article, we talked about how the Indian audience is switching towards south Indian Cinema more than Bollywood, and now when #boycottLalSinghChadha (a copy of the legendary movie Forest Gump) campaign is going on, it becoming clearer day by day. Recently Kareena Kapoor Khan is trending on Twitter because people are trolling her endlessly on her one statement. Let's find out what was that.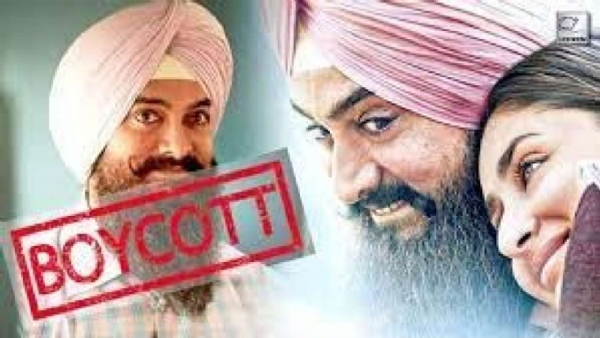 Previously in an interview when Barkha Dutt asked Kareena about nepotism, she arrogantly said, "Audience has made us, and people who are pointing fingers at us, are the ones who are watching our movies, to mat Dekho fir, no one has forced you." It seems that the audience has taken her words seriously and they have decided that they won't watch Lal Singh Chadhha in the theater.
The reasons are many for this, the way Amir Khan previously insulted Hindu deities in his films like PK, the way Kareena Kapoor Khan has always talked about nepotism in Bollywood and indirectly supported it and insulted the audience. People are taking all these things seriously and decided not to watch this upcoming movie, which is based on a legendary 90's Hollywood movie, "Forest Gump".