Cuttack, Aug 22: On the occasion of the 60th foundation day of Vishva Hindu Parishad, the organization aims to expand to one lakh villages. "By then, the target is also to take the number of VHP's supporters to one crore," the VHP said in a statement.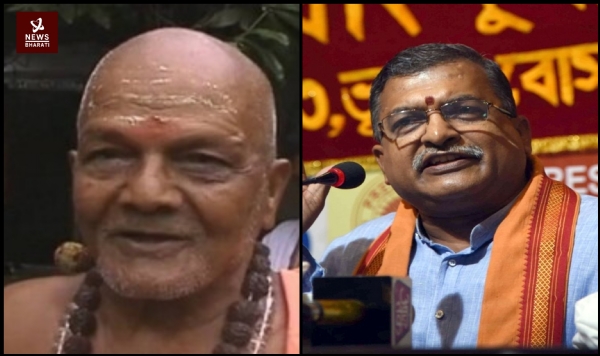 Addressing a press conference, Milind Parande, the Secretary General, Vishwa Hindu Parishad called upon the Hindu community to participate in large numbers in the programs on the foundation day of Vishwa Hindu Parishad and Amrit Mahotsav of Independence of Bharat.
In a press conference at the VHP office in Cuttack, Parande also paid tribute to the revered sant Swami Lakshmanananda Saraswati, who was devoted to Hindutva among the tribal community and demanded the immediate arrest of his killers.
In 2008, Swami Lakshmanananda Saraswati was assassinated on 23 August. But their killers are yet to be identified. Parande said that the report of the Commission of Inquiry formed in this matter has not been made public yet.
He demanded from the Odisha government that the report should be made public at the earliest. According to Parande, the sacrifice of Pujya Lakshmananand Saraswati will not go in vain and Vishwa Hindu Parishad is busy in fulfilling his resolve. On this occasion, he also demanded the arrest of the communists and other anti-hindus who burnt the effigy of Pujya Puri Shankaracharya Shri Nischalanand Saraswati ji Maharaj and insulted him.
Parande said that there is no justification in celebrating the Aadivashi Diwas (Native Day) on 09th August. Tribal society of Bharat has always been striving together with the rest of the Hindu society, taking a vow to protect the country, religion and culture. He appealed that entire country should celebrate 15 November as Janjatiy Gaurav Diwas (Tribal Pride Day). This great day is the birth anniversary of Lord Birsa Munda.
Parande said that Christian missionaries are involved in conspiracies for conversion on a large scale in Odisha. He demanded that the state government should stop this immediately. He said that smuggling of cow progeny to West Bengal through Jharkhand should also be stopped immediately.