Pune, Aug 6: In a first of its kind initiative, the Savitribai Phule Pune University has taken up initiative of promoting the 'Har Ghar Tiranga' movement and encouraging students to respond positively to Prime Minister Narendra Modi's call to hoist Tiranga. The Pune university has chosen Student's marksheet as its medium.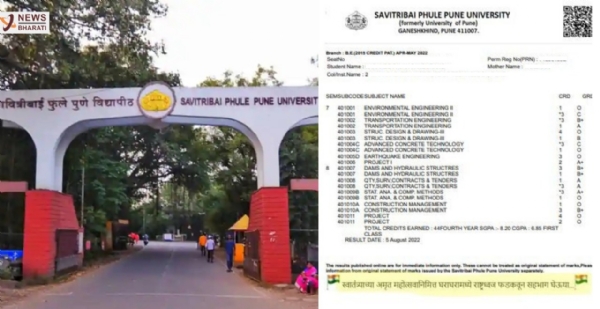 In a unique initiative, to promote 'Har Ghar Tiranga' among students, the Savitiribai Phule Pune University, under the guidance of Vice Chancellor Prof. (Dr.) Karbhari Vishwanath Kale and Pro Vice Chancellor Sanjeev Sonawane, has included an affirmation in student's marksheets, to support the movement. The affirmation states, "On the occasion of Azadi ka Amrit Mahotsav, let us all hoist our national flag in our homes ad collectively participate in the 'Har Ghar Tiranga' movement." The one of its kind initiative is conceptualized by Rajesh Pande, Member of Management Council (SPPU).
The University is also running an
initiative
where it has announced all its alumnus to capture a photograph with the Tricolour, which the university will be compiling into the largest album ever, making a world record.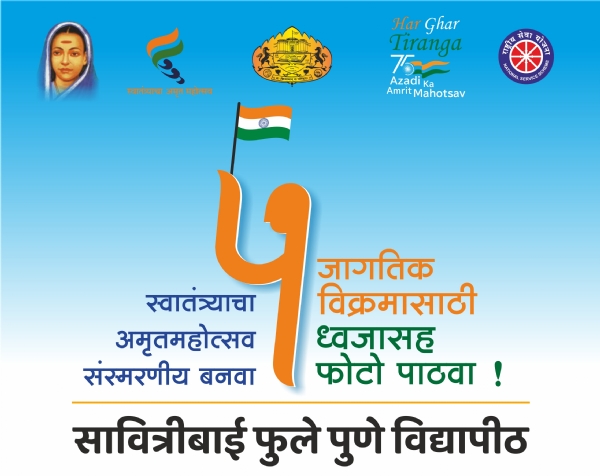 'Har Ghar Tiranga' is a campaign under the aegis of Azadi Ka Amrit Mahotsav to encourage people to bring the Tiranga home and to hoist it to mark the 75th year of India's independence. The govt aims to change the formal status of the tricolor, making it personal. It says, the relationship of Indians with the national flag has always been more formal and institutional than personal.
Bringing the flag home collectively as a nation in the 75th year of independence thus becomes symbolic of not only an act of personal connection to the Tiranga but also an embodiment of our commitment to nation-building. According to the govt., the idea behind the initiative is to invoke the feeling of patriotism in the hearts of the people and to promote awareness about the Indian National Flag.