I was travelling to Bhuvneshwar about a week back for a training programme by Air Asia flight. I was in the waiting area after the security check, it was announced that it is mandatory to put on the mask. I was surprised because I thought Covid is finally over or probably somehow, I missed the instructions.
What to do?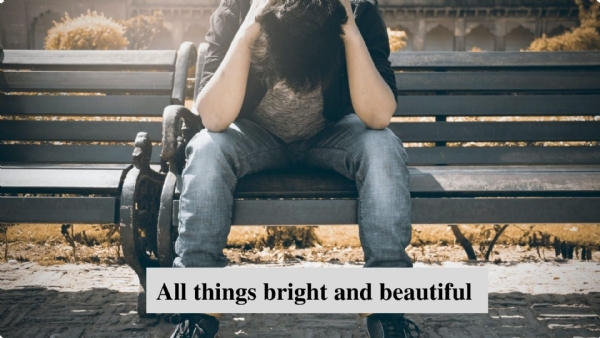 I was uneasy and just pondering how to manage. I certainly was not keen to be ticked off. Somehow the traveller sitting beside me could get my uneasiness. I did not know him but he offered …. "May be that I have got another new mask with me" and he started looking for it in his laptop bag. He evacuated the entire bag in which lot of stuff was there along with laptop but to the disappointment of both of us, no new mask was found.
He was disappointed because he genuinely wanted to help me.
So, there was no choice for me. I told the Air Asia boarding staff …. she just pulled out one disposable mask and gave it to me ….
I landed up in Bhuvneshwar and did my training programme of three days. While coming back, some books were added in my stuff so I thought to check up if these can fit in my laptop bag. So, I evacuated my laptop bag and to my utter surprise ……. I found a face mask there …
What is the lesson?
We do not know what we have with us. If it is external stuff, like face mask, it is small thing BUT what about the stuff inside our mind? Are we aware of what we are …? big challenge in real sense. And if we do not know that it can affect our communication, relationship, working, and the resultant output in terms of our achievements, competence and promotions too.
The surprise was yet to be over.
After three days when I was coming back by Air Asia flight, I found the same passenger boarding with me and when I told him that I had the face mask in my bag about which I was not even aware, he told me that his colleague too had a spare disposable face mask which he did not check because he never thought that he will be having ...
Point to ponder is …know what you have or what can be made available if you wish to help someone.
I have taken my lessons.
Have you taken yours!
#Lifeisgood #allthingsbrightandbeutiful