After battling health issues at AIIMS Delhi for more than a month, Raju Srivastava breathed his last on September 21. Condolences were poured in from entertainment, politicians, social media influencers, and sports fraternity. Similarly, when YouTuber Atul Khatri took to social media and paid tribute to the late comedian, a comment by stand-up comedian Rohan Joshi left netizens angered. He passed shared very insensitive remarks about Raju Srivastava.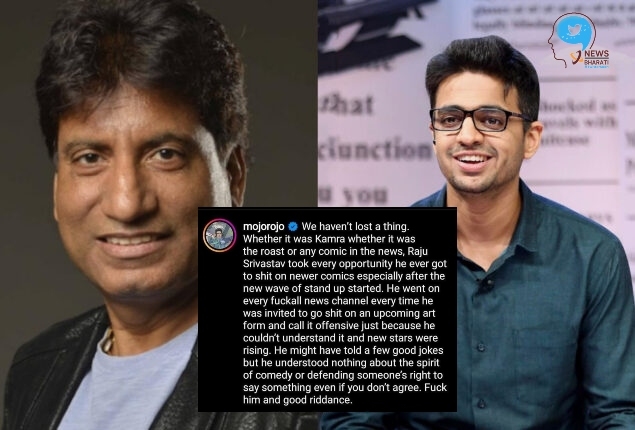 Atul posted a picture of Raju on Instagram and wrote, "RIP Rajubhai. You were such an inspiration to so many. Whenever you went on stage you lit it up. Your presence was such that when people just saw you there was an automatic smile on their faces. You will be truly missed. A big loss for the Indian Stand-up Comedy scene."
Responding to this, Rohan Joshi in the comment section said,
"We haven't lost a thing. Whether it was Karma whether it was the roast or any coming in the news. Raju Srivastava took every opportunity he ever got to sh*t on new comics, especially after the new wave of stand up started. He went on every f**ll news channel every time he was invited to go shit on an upcoming art form and call it offensive just because he couldn't understand it and new stars were rising. He might have told a few good jokes but he understood nothing about the spirit of comedy or defending someone's right to say something even if you don't agree. F**k him and good.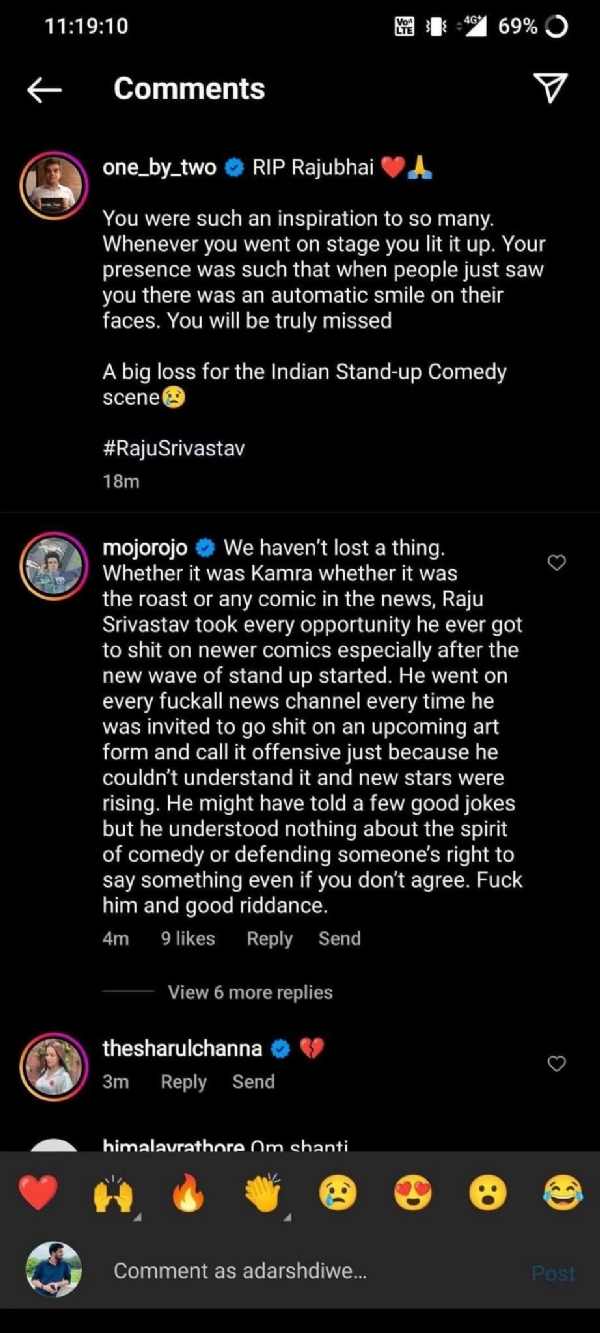 Is it in good spirits that one has to pass such insensitive immediately after someone's death?

Social media was enraged after seeing Rohan Joshi's comment. They slammed him and called him jealous for "spewing venom" after his passing. The comment now stands deleted.
The tale of his so-called comedy
In some of his old tweets, he has brazenly insulted Hindu gods. "Salman Khan is playing Hanuman in a movie. Poor Sita. F**k*d either way," he tweeted.
He has also spit venom against NCP leader Sharad Pawar but no arrest against him. Remember Ketaki Chitale episode!
Once he had passed derogatory comments against Christianity. However, they apologized for it.
He had also mocked Bhakts who lost family members in COVID and he calls it comedy. SICK!
Though he deleted his comments on Raju Srivastava, he justified it. He wrote, "Yehi soch kar delete kiya kyuki after a minute of anger I realised today is not about my personal feelings. Sorry if it hurt and thanks for the perspective (sic)."
Rohan Joshi's past venture AIB, which was heavily criticized for abusive languages, was shut down in May 2019 after being rocked by multiple sexual assault allegations. Apart from them, he has described himself as an atheist.