In yet another vote appeasement move, Karnataka Examinations Authority is scheduled to hold exams in order to fill 670 direct recruitment positions in a variety of government agencies and boards on 28 and 29 October and the dress code for the examination has been released by the board.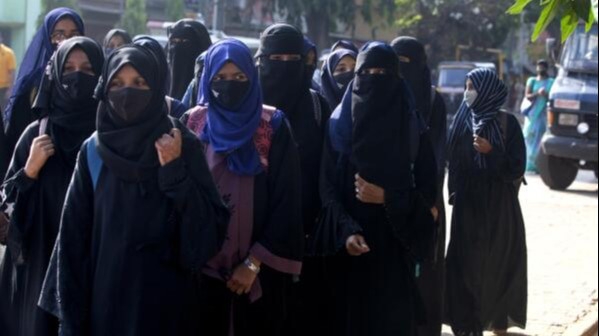 It has allowed candidates to put on hijabs to take the test notwithstanding that there continues to be a dispute regarding the same in the state.
The decision to permit the wearing of the Islamic head cover during examinations has followed months of debate about their acceptance in educational settings. However, those with hijabs have to show up at the location an hour early to be screened. It has been established that applicants who choose to wear hijabs during the exam need to adhere to certain rules. Clothes with embroidery, flowers, brooches, long sleeves and jeans are prohibited.
Minister of Higher Education Dr MC Sudhakar declared that hijab will be permitted and claimed that any restriction on it would violate people's rights. "The hijab issue was not part of the discussion. Some want to raise objections to small things. But we cannot infringe on the rights of people. Even in NEET, candidates are allowed to wear hijab," he remarked after attending a meeting with Chief Minister Siddaramaiah to address the State Education Policy and appointments in vacancies.
He confirmed that candidates would be contacted an hour prior to the test to undertake extensive background checks that would eliminate any possibility of malpractice.
The recommendation for male candidates is to dress in simple low-pocketed pants and half-sleeved shirts. Jeans, kurta pyjamas, full-sleeve shirts and other outfits with embroidery are not acceptable. The exam is intended to fill a number of positions including Keonics and Karnataka Food and Civil Supplies Corporation on corporation boards.