India witnessed an epic figurative mic drop moment long before the phrase mic drop entered popular vocabulary. But no one can fight the former Congress president Rahul Gandhi who has failed twice to defeat Prime Minister Narendra Modi in the Lok Sabha Election, his very famous speech blunders.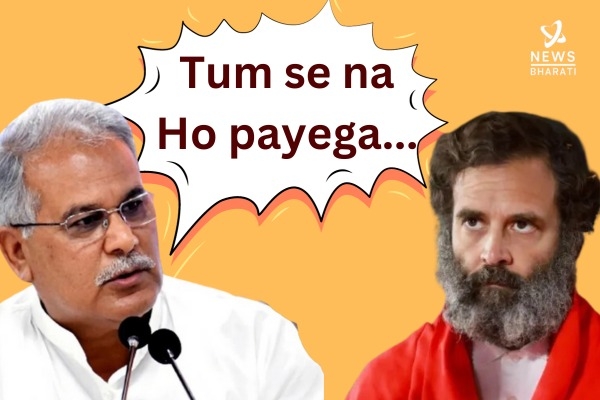 Every time Rahul Gandhi tries to attack his constant targets Adani and PM Modi, instead of trolling them, he ends up becoming meme material to the social media creatives and embarrassing his own party members.
On, Sunday while addressing the rally in Chhattisgarh, Rahul Gandhi while trying to attack Adani forgot that the Chief Minister of the state is from Congress, says Bhupesh Baghel, who works to benefit Indian businessman Gautam Adani.
The latest incident again proves why the opposition has given RaGA a nic name which has been prohibited by the SC,
Taking the opportunity, BJP spokesperson Amit Malviya takes potshots at the Congress scion. "Rahul Gandhi admits that Chattisgarh CM Bhupesh Baghel works for Adani all the time. Finally, the truth is emerging, that it is the Congress, which has patronised Adani, the corporate group, Rahul doesn't tire of targeting. What a joke he is!" he said in a tweet.
It should be noted that this is not the first time that Rahul Gandhi has made a speech blunder.
.
.