Prime Minister Narendra Modi on November 14 attacked the Congress in poll-bound Madhya Pradesh and countered Rahul Gandhi's mobiles in India are made in China claim.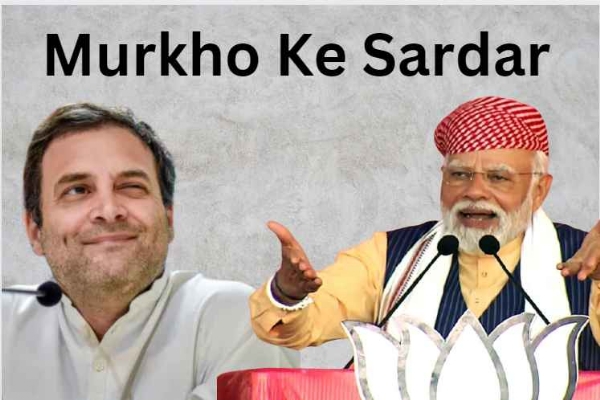 "Are murkho ke sardar," said PM Modi while highlighting India's strides in mobile manufacturing to counter Rahul Gandhi's barb. Saying that India now exports mobile phones worth over ₹1 lakh crore, he said Congress leaders were afflicted with the mental disease of ignoring India's achievement.
Attacking the Congress further, PM Modi said, "As 17th November is nearing, Congress's claims are getting exposed. Today, we got a report from the entire Madhya Pradesh that Congress has accepted the defeat and now they're relying on luck," he added.
"Yesterday, a Congress's wise man was saying that the people of the country only have made in China mobile. Arre 'moorkhon ke sardar', which world do you live in? Congress leaders are afflicted with the mental disease of ignoring India's achievements. I wonder what foreign glasses they have worn that they are not able to see in India," he said without directly naming Gandhi.
He claimed India was the second biggest manufacturer of mobile phones in the world. "When the Congress was in power, India's manufacturing of mobile phones was under ₹20000 crore. Today, India's industry has grown to over ₹3.5 lakh crore. India is also exporting mobile phones worth ₹1 lakh crore," he added.
What Rahul Gandhi said on Monday
Gandhi, one of the foremost critics of Prime Minister Narendra Modi and his government's policies, said in an election rally on Monday that his party wants to make India a manufacturing hub.
"You see behind your mobile phone's back, your shirt, your shoes -- you will find 'Made in China' written there. Have you seen behind the camera and shirts 'made in Madhya Pradesh' tags? This is what we want to do," he said.