Kolkata, Nov 4: In a shocking incident that took place in West Bengal's Murshidabad, a Muslim man urinated in front of Shiv Linga. It is being claimed that the individual has been arrested. However, there are no official reports of the arrest.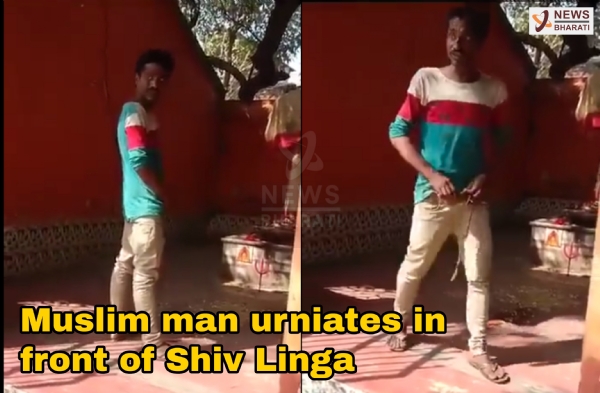 In a video that is making rounds on social media, a Muslim man is seen urinating in a Hindu temple, in front of the Shiv Linga. The incident has come forth from Kandar village, of West Bengal's Murshidabad. The twitter account 'Hindu Voice' has reported that the Muslim youth is identified as Ara Sheikh (S/O- Ratan Sheikh).
In the video a man wearing blue t-shirt, who seems to be enraged due to something and is seen rushing inside a Hindu temple and urinating right in front of the Shiv Linga despite the resistance offered by the locals present near the temple. It is observed that the individual was involved in an argument with another villager, where he loses his temper, to head towards the temple. The video of his demeaning act has left the netizens enraged. Strict action is being demanded against the curlprit.
Sharing their comments on the incident, netizens have questioned the secularism of West Bengal CM and TMC (Trinamool Congress) Supremo Mamata Banerjee.
--