In the latest development, Pushpa actress Rashmika Mandana, who portrayed herself as vegan has come under the first on social media after her new ad in which she is seen eating chicken went viral on social media.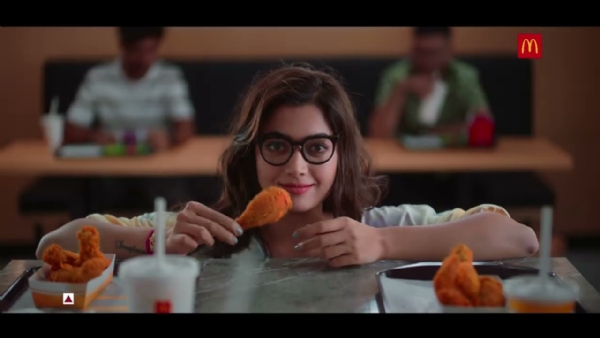 She was featured in an advertisement for a popular burger brand in India, promoting their spicy chicken burger, munching on it. The ad has gone viral on Instagram.
In Rashmika Mandanna's recent advertisement for a popular burger brand Mcdonald's, she is seen enjoying a chicken burger and Mc spicy fried chicken of the burger.
This came as a surprise to some of her fans, who had believed she strictly adhered to a vegetarian diet. Soon enough, netizens started calling her out for promoting chicken when she had herself said earlier that she is a vegetarian and supports veganism.
A user took to Twitter to slam Pushpa actor Rashmika Mandanna and wrote, "Apparently, vegetarian Rashmika Mandanna enjoys MC'Donald's chicken burger. Celebs and their hypocrisy."