In a major development, Twitter's owner and billionaire Elon Musk wants to say whatever he wants even if it is about losing money. This comes in the backdrop of his criticism of the so-called businessman and philanthropist George Soros. Musk had said that Soros hates humanity and wants to erode every fabric of civilisation. He has also compared Soros to the fictional comic villain character Magneto.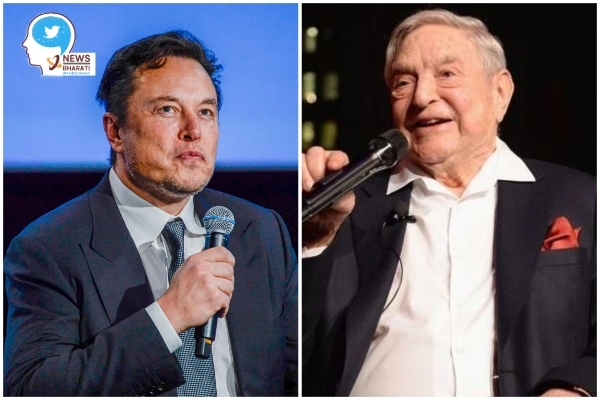 This came after the Tesla chief was asked about his tweets about Soros by David Faber for CNBC in an interview. Earlier, in a tweet, he had said, "Soros reminds me of Magneto".
Magneto
is a fictional character from Marvel Comics who appears in the X-Men series. He is a powerful mutant, a fictional humanity subspecies with superpowers. Magneto can control metal the way he likes. Initially, he worked with good intentions but later became an enemy of humanity.
Soon after this tweet, he was questioned about it by a journalist named Brian Krassenstein of Krassenstein News. He responded, "Fun fact: Magneto's experiences during the Holocaust as a survivor shaped his perspective as well as his depth and empathy. Soro, also a Holocaust survivor, get's attacked nonstop for his good intentions which some Americans think are bad merely because they disagree with this political affiliations."
To this, Elon Musk said, "You assume they are good intentions. They are not. He wants to erode the very fabric of civilisation. Soros hates humanity."
Speaking about the same tweets, Faber asked him about the tweet during the interview and questioned him about the need to share such views on social media and if people who bought Tesla did not like it or advertisers on Twitter may not agree with him.
Musk said it was "Freedom of speech. I am allowed to speak what I want".

Faber further asks if people say his views were 'anti-Semite', terms used for people who are hostile and prejudiced against Jews. Musk said, "I'm a pro-Semite if anything." Faber further said what if Tesla owners do not agree with this, and people on Twitter say he has to stop as advertisers may not like what he tweeted?
Musk said the conversation reminded him of a scene from the movie "The Princess Bride" where the character Inigo confronts Rugen, the person who killed his father and said, "Offer me money. Power, too, promise me that." Musk said, "I'm reminded of the Scene in "the princess bride where he confronts the person who killed his father, And he says, offers me money, Offer me power, I don't care."
Musk also said, "I will say what I want to say. If the consequence of that is losing money, so be it."
George Soros and his anti-India activities
In February, Soros, speaking about India's internal affairs, he spoke about the fallout from US short-seller Hindenburg Research's attack on the Adani conglomerate and PM Narendra Modi. "Modi is silent on the subject, but he will have to answer questions from foreign investors and in parliament," Soros said. "This will significantly weaken Modi's stranglehold on India's federal government and open the door to push for much-needed institutional reforms. I may be naive, but I expect a democratic revival in India," he added.


For several years, he has been creating propaganda by spending a lot of money to influence the Indian public. He himself has been said to have allocated a billion USD for his crusade against the Modi government. His funded media houses and organizations often run campaigns against India.