Srinagar, May 23: In a big diplomatic win for India, countries of Organisation of Islamic Cooperation have confirmed their participation in G20 Tourism meet in Jammu and Kashmir's Srinagar. This is tight slap on Pakistan who ranted its anti-India propaganda in front of the world.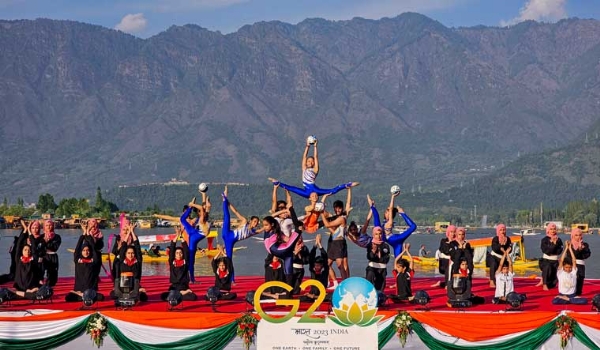 Pakistan had called boycott over the G20 meet in Srinagar, however, several OIC nations attended the G20 tourism meeting in Kashmir, hosted by India.
Nations across the world attended the historic G20 meet including the OIC nations. OIC members - Bangladesh, Indonesia, Oman and UAE were in attendance among others.
Turkey, Indonesia, and Saudi Arabia are members of both the G20 and the OIC, an organisation of 57 countries. Bangladesh, Egypt, Nigeria, Oman, and the United Arab Emirates are among India's special invitee countries. However, Egypt, Turkey, and Saudi Arabia gave the meet in Kashmir a skip on Day 1.
Pakistan has reportedly written a letter to the Organisation of Islamic Cooperation (OIC) nations urging them to 'boycott' the G20 tourism working group meeting.
Pakistan Foreign Minister further continuing its rant said the meet was a "violation of international law". Bilawal Bhutto Zardari visited Pakistan-occupied Kashmir (PoK) in protest against India holding the G20 meeting in Jammu and Kashmir capital. He arrived in Muzaffarabad city in PoK on Sunday on a three-day visit and called the G20 meeting in Srinagar a violation of international law. He claimed the G20 meeting in Srinagar was a "violation of international law", Geo News reported.