Congress and other Opposition parties are creating ruckus over the inauguration of the new Parliament building that will take place on May 28. Congress and other 18 parties including CPI (M), DMK and RJD are boycotting the event after the government handed over the invitations to them.

However, it seems Congress seems to divided over the inauguration of the new Parliament building by Prime Minister Narendra Modi on May 28 as senior party leader Acharya Pramod Krishnam opposed this decision.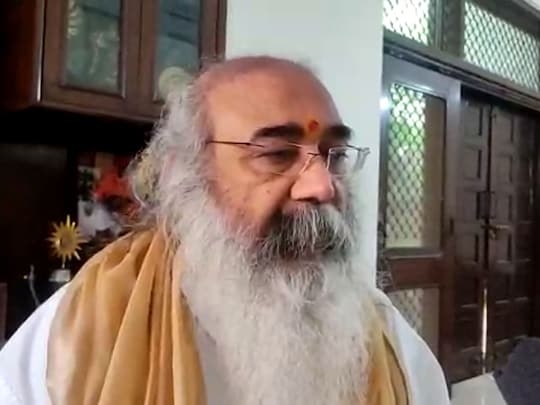 The Congress leader said that the PM is the most appropriate person to inaugurate the Parliament building and the Opposition is taking its anti-Modi stance too far. "If the Parliament of India will not be inaugurated by the PM of India, will it be inaugurated by the PM of Pakistan?"

Further, he said that the Opposition must question Modi's policies but not his position, as that PM is of the whole country and not just the party. "We have the right to oppose Modi but it is not right to oppose the country.I appeal to the opposition to reconsider its decision," he said.

He also tweeted about his stand and wrote, "Parliament House is not 'BJP's' but the whole country. It is okay to oppose Modi but 'opposing' the 'country' is not right."

19 Opposition parties, including Congress, TMC and Aam Aadmi Party and AAP, have announced a boycott of the inauguration of the new Parliament building.

Noting that it is a momentous occasion, the 19 parties in a joint statement said, "Despite our belief that the government is threatening democracy, and our disapproval of the autocratic manner in which the new Parliament was built, we were open to sinking our differences and marking this occasion. However, Prime Minister Modi's decision to inaugurate the new Parliament building by himself, completely sidelining President Droupadi Murmu, is not only a grave insult but a direct assault on our democracy which demands a commensurate response," they said.

The DMK, Janata Dal (United), CPI-M, CPI, NCP, SS (UBT), RJD, IUML, JMM, NC, KC (M), RSP, VCK, MDMK and RLD are the other signatories of the joint statement.