In a shocking development, based on a complaint filed by Amir Shaukat Shaha, Maharashtra Police arrested a 23-year-old Hindu youth Sagar Viththal Wankhede for allegedly sharing a post showing Chhatrapati Sambhaji Maharaj crushing Aurangzeb's head under his feet calling him 'Aurangya'.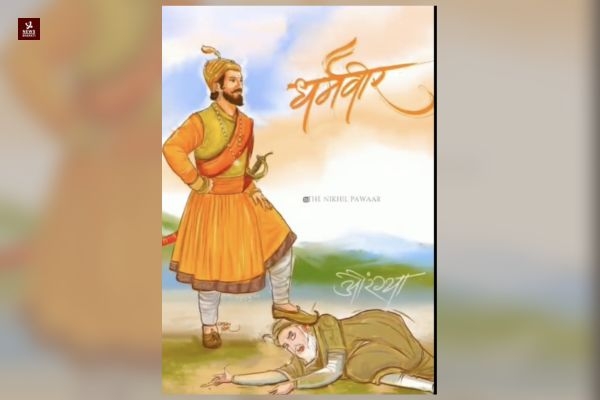 As per the reports, police have held him for spreading disharmony between two communities. He was produced before the Sillod sessions court on the same day and he was remanded to magistrate custody for 14 days. The incident took place in the Chhatrapati Sambhajinagar district of Maharashtra.
The police told the court that the post shared by Sagar Wankhede caused a law and order situation.
Sagar Wankhede allegedly shared this Facebook post on 19th May 2023 at around 9:54 pm. Amir Shaukat Shaha took screenshots of the post and showed them to Sheikh Kalim Sheikh Mohammed Sharif and Sheikh Kalim Sheikh Shakur.
Amir Shaukat Shaha alleged in his complaint that because Aurangzeb was called 'Aurangya' in this post and Dharmaveer was written for Chhatrapati Sambhaji Maharaj, his religious sentiment got hurt and religious sentiments of Muslims got hurt and hence he is filing the complaint. He said that this act by Sagar Wankhede is spreading disharmony between two communities, therefore an action should be taken against him.