The winners of the 15th annual "Astronomy Photographer of the Year" competition have been announced at the Royal Observatory in Greenwich England. The annual competition features some of the best space photography taken by amateur astrophotographers from around the world.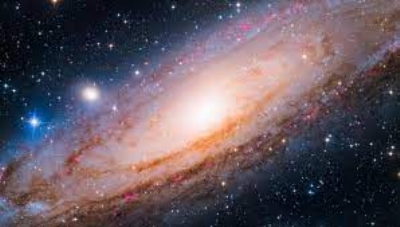 A picture of a never-seen-before huge plasma arc next to Andromeda galaxy won the top prize at Astronomy Photographer of the Year 2023' competition. An image of lower tendrils of a sprite was named Skyscapes winner. A Sun filament shaped like a question mark won in the 'Our Sun' category. A picture of Running Chicken Nebula also won a prize.
For the 2023 competition there were over 4,000 entries from 64 countries. Our lead image features an eye-catching capture of an aurora by photographer Andreas Ettl over the Lofoten Islands of Norway.
"Pictures of the aurora such as this are so enchanting," said one of the competition's judges, Imad Ahmed. "The icy temperature of the landscape is almost palpable, with the snow-capped mountain framed by the cold emerald hues. … There are a lot of rich details in the picture too, including a canopy of stars subtly strewn across the sky, really adding to the majesty of the shot."
Galaxy
Overall winner: Andromeda, Unexpected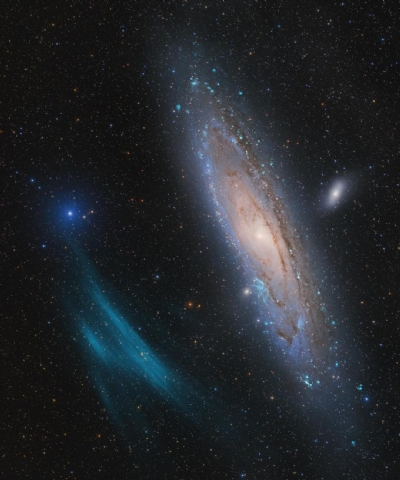 Aurora
Winner: Brushstroke


Our Moon
Winner: Mars-Set
Skyscapes
Winner: Grand Cosmic Fireworks
Our Sun
Winner: A Sun Question