There have been number incidences highlighting challenges to coastal security in last one week. However, the media was excessively focussed on publicizing violence in the country.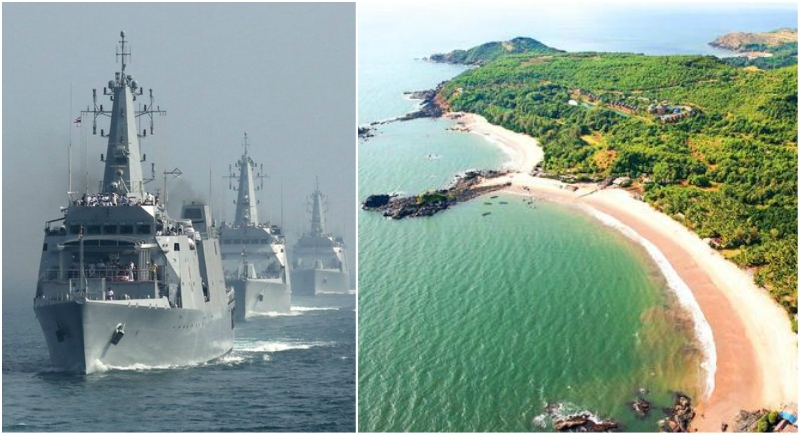 The Maldives has asked India to take back one of two naval helicopters New Delhi had gifted to Male on 04 April, the latest incident that clearly depicts the deteriorating ties between the two countries. This will reduce Indian capability to keep surveillance on the Chinese activities in Maldives & will have to be compensated by increasing our surveillance capabilities in the Minicoy islands just 70 km from the Maldives.
Counter Measures
The Minicoy island is nearer the Maldives; therefore, it can be influenced by radicalization which is increasing in the Maldives. This needs to be watched carefully. The unregulated covert movement takes place between Minicoy and Maldives due to economic reasons, marriages and family ties. This must be controlled. The Minicoy locals turn blind eye to Sri Lankans poaching into Indian waters. This also needs to be watched. Many people from Minicoy are employed in international shipping companies; therefore, may be open to many bad influences such as smuggling.This should be kept under watch.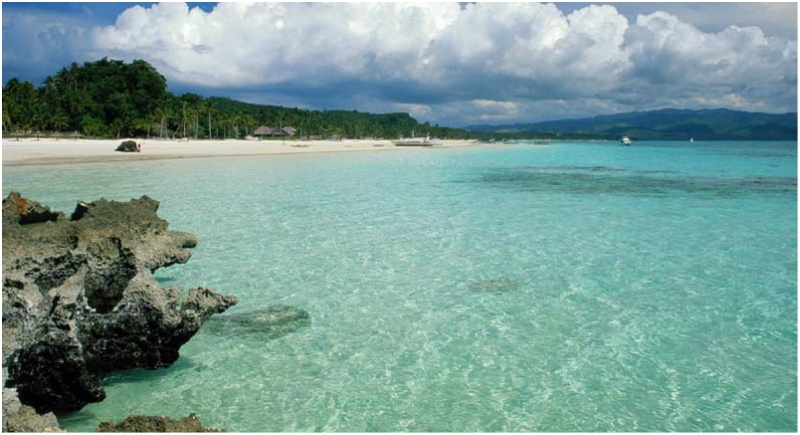 Detailed appreciation needs to be carried out by Indian Navy, Indian Coast Guard, and Police to determine the degree and the type of threat.This will ensure judicious use of available resources. The threat level will vary as per visibility at night (more landing possible during dark nights?), season (rainy season/cyclones/rough sea less threat?).
Possible Attack On The Western Coast
Goa authorities on 07 April, alerted all casinos, restaurants, and vessels, operating from the shores about a possible arrival of terrorists. The state's port minister said terrorists may have landed in Goa on a fishing trawler. An intelligence report of a possible attack on the Western coast was shared. Apart from Goa, Mumbai, and Gujarat Coasts have also been alerted. The intelligence report stated that an Indian fishing boat was apprehended in Pakistani waters. The boat was released on April 2 and was possibly carrying terrorists.
A coastal security exercise, 'Sagar Kavach Goa-01/18', is scheduled to be held in Goa on April 18 and 19. The objective is to provide seamless seaward cover by all security agencies from the coastal belt area line to the limit of territorial waters: 12 nautical miles. The exercise will also assess the effectiveness of the fishing community in serving as 'eye and ears' for early warning of the seaward threat. Besides, the Indian Coast Guard(ICG), Indian Navy(IN), Goa police, Goa coastal security intelligence agencies, MPT, ports administration department, CISF, and the Customs will take part in the exercise.
The crossing of International Maritime Boundary Line (IMBL) by Indian Fishermen
Five Tamilnadu fishermen from Nagapattinam district were injured in an attack by Sri Lankan navy personnel off the Vedaranyam coast on 5 April. The Lankan Navy men snatched the fish catch and GPS equipment and also snapped the fishing nets. "The challenge is the number of fishermen from India venturing into Sri Lankan water for fishing. It is very difficult to manage them in the absence of coordination among the agencies.
Stopping Crossing of IMBL
The state governments should bring in consensus on having a Union Legislation so as to introduce a uniform punishment system for those who cross the IMBL and accordingly empower the ICG to penalise the offenders. ICG is not empowered to take penal action against such vessels. This is a major loophole in the existing system constraining the ICG. Maintenance of forwarding posture at IMBL with an aggressive outlook is necessary, especially on the Pakistan border. We must track down rogue elements that encourage gullible fishermen to fish across the IMBL.
Security Profile Check on the Coast Line
The flourishing dhow traffic between India, Pakistan and the Gulf destinations has to be monitored for security reasons. Studies of the population and security profile need to be studied. Smuggling cartels and criminal gangs have to be identified and modus operandi of transportation mechanism between the coastal areas and hinterland niches of the smugglers, Hawala operators and the underworld gangs have to be found out.
Turkish national Breaches Three tyre Security
A Turkish national who landed on the Rameswaram coast on an illegal ferry from Sri Lanka was arrested by police on Saturday night. Mahir Devrin, 43, claimed that he had reached India while on a journey across countries since fleeing Turkey. If he had given another 25000 he would have had a clear route into India.
What Needs To Be Done
The incident has once again brought into focus the porous nature of our maritime boundary. Such illegal ferrying should serve as a wakeup call for security agencies. Incidents like this should not be treated as isolated. IN and ICG which come under the central government, as well as a coastal security guard and marine police which were under the state government along with intelligence agencies like Q branch, should have the better coordination to prevent such illegal entries.
Coastal security plan running behind schedule
The CAG observed on Apr 9, 2018, that Majority of Coastal security plans are far behind schedule.10 marine operational centres(MOCs) were to be set up as "nerve centres" to undertake patrolling, raids and surveillance on the Andaman Nicobar islands. As of 2017, only one out of the 10 planned MOCs could be operationalized. In November 2010, the home ministry had sanctioned funds for the purchase of 10 large vessels and 23 rigid inflatable boats (RIB) to be procured at a cost of Rs 302 crores. These vessels were required for surveillance along the coastline and were to be stationed at 10 strategic locations where MOCs were to be set up. The island administration was sanctioned Rs 32 crores of which only Rs 14 crores has been utilised so far, the CAG said in its report tabled in Parliament on Thursday. As part of the project, 10 new jetties were to be built for berthing and maintenance of boats/interceptor boats at strategic locations. The island administration started preparatory work for construction of new jetties only in 2016 after it discovered that funds remained unutilised for a long time.
Must Achieve Targeted Acquisitions
The Ministry of Home Affairs must analyse the hindrances affecting coastal procurements, put in place quicker replacement in case a company fails to deliver order well in time, infuse novel ideas in the system and overhaul the country's procurement procedure further so that all the targeted acquisition are timely achieved and the country's defence preparedness is maintained at its peak level.
The MHA must carry out the status of all acquisitions for ICG during the current Five Year Plan.
It should enhance the level of coordination with the police and other organisations concerned, act in unison in a more responsible manner and overhaul the extant procedure so that the requisite assets are acquired as per the timeline.
Cross Attachment among Security Forces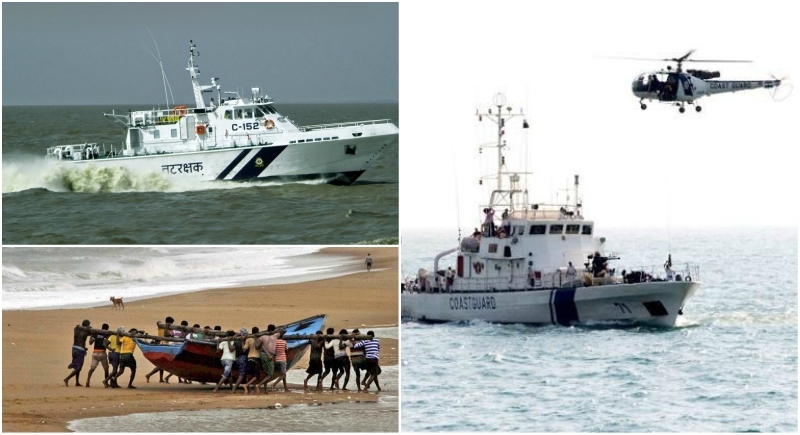 To improve the skills of officers in various agencies, it is suggested to have officers on deputation to and from IN, ICG, State Police, so that they can use their domain knowledge to improve skills in other organisations as well as become nodal points for coordination. All other stakeholders should do cross attachment with IN/ICG for better implementation of coastal security. Regular review of security breaches will go a long way in improving our coastal security.