Balasore (Odisha), Sept 30: Taking a major step in enhancing the indigenous content, India on Wednesday successfully test-fired an extended range BrahMos supersonic cruise missile. The missile is capable of hitting targets at more than 400-km range.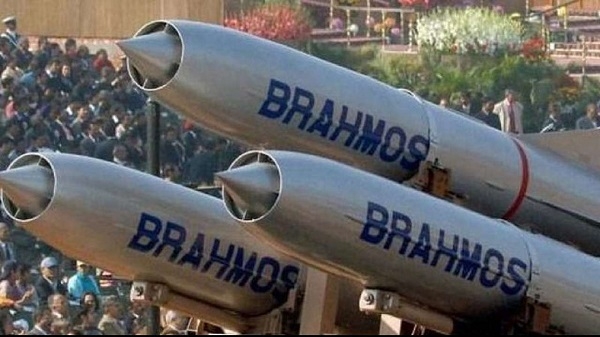 Defence Minister Rajnath Singh congratulated all the personnel of DRDO and team BrahMos for the spectacular mission. "Congratulations to Team DRDO and BrahMos for the successful flight testing of BrahMos Supersonic Cruise Missile with Indigenous Booster and Air Frame for designated range. This achievement will give a big boost to India's AtmaNirbhar Bharat Pledge," he said.
"BrahMos surface-to-surface supersonic cruise missile featuring indigenous Booster and Airframe Section along with many other 'Made in India' sub-systems were successfully flight tested for designated range at 1030 hours today on September 30, 2020, from ITR, Balasore in Odisha," the Ministry of Defence said in a release. The BrahMos land-attack Cruise Missile (LACM) was cruising at a top speed of Mach 2.8.
Meanwhile, Dr G Satheesh Reddy, Secretary DD R&D and Chairman DRDO also congratulated the scientific community and industry for this feat. "Today's successful launch has paved the way for the serial production of the indigenous booster and other indigenous components of the powerful BrahMos Weapon System realising Atmanirbhar Bharat pledge," the statement further added.
This is the second time that the extended range version of BrahMos supersonic missile has been test-fired. The airframe and booster of the missile have been developed indigenously. The first time the extended-range variant of the BrahMos was test-fired was in March 2017.
In March 2017, the extended-range variant of the BrahMos was test-fired at the same venue for the first time. At the time, the DRDO had said the 'BrahMos-ER' would empower the armed forces to "knock down enemy targets far beyond 400km.
BrahMos missile was developed as part of a joint venture between India and Russia. It was originally built with a range of 290 kilometres but as part of the capability enhancement, the missile's range was extended to over 400 kilometres.
BrahMos is the first supersonic cruise missile known to be in service, as per the official website. It was first inducted into the Indian armed forces in 2005 when it was deployed on Indian Navy ship INS Rajput. BrahMos's ship-based and land-based versions are already in service while the air launch version has been successfully test-fired.
Also Read: