Washington DC, Oct13: Iraq claims to have apprehended the Islamic State's finance chief, a rare arrest of a high-ranking ISIS figure that could lead to significant intelligence gains as the group tries to re-emerge. Iraqi security services said on Monday that Sami Jassem al-Ajuz had been apprehended "by a big action by our forces in the National Intelligence Service and a special operation outside our borders," according to a statement.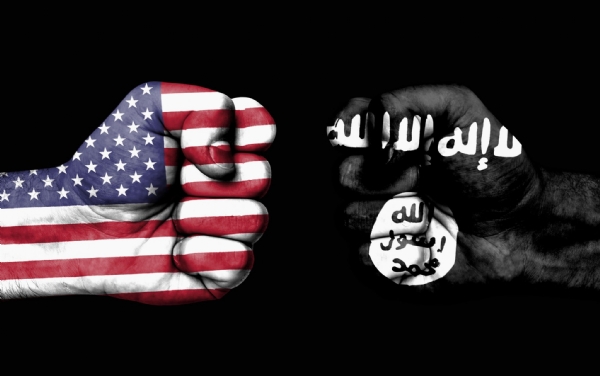 They didn't indicate when or where the arrest took place. Mr. al-Ajuz, though, was detained across the border in Syria, according to a senior Iraqi intelligence official who begged not to be identified because he was not authorised to communicate with the media.
Mr. al-Ajuz is the Islamic State's main financial and economic official, according to the Iraqi statement. He was a prominent aide to the group's current leader and a former deputy to ISIS leader Abu Bakr al-Baghdadi, who was killed in a US assault in northwestern Syria in 2019.
After ISIS took sections of Iraq and Syria in 2014, al-Baghdadi announced a caliphate that spanned both nations. Although the group had lost all of its lands by 2019, thousands of its warriors had gone underground. As it strives to rejuvenate, it now has sleeper cells.
The US military congratulated Iraq on the capture on Tuesday, calling Mr. al-Ajuz as one of the group's top leaders. "We are not aware of any Department of Defense engagement," the Pentagon said in a statement, spelling his name as Sami Jasim Mohammad al-Jauri.
The US State Department has offered a reward of up to $5 million for information leading to Mr. al-detention, Ajuz's citing him as a key figure in ISIS' financial operations. It listed his name as Sami Jasim Muhammad al-Jaburi, rather than his surname or family name.
"He purportedly worked as the equivalent of ISIS's finance minister while acting as an ISIS deputy in southern Mosul in 2014, directing the group's revenue-generating operations from illicit sales of oil, gas, antiquities, and minerals," the US Department of Security said in an online profile.
The Iraqi security official said that the capture operation had been driven by intelligence operatives and carried out by special forces and that the ISIS leader remained in Iraqi custody.