Islamabad, December 02: Worshiping places of minorities are being attacked back to back in Pakistan. In yet another incident, some religious extremists attacked and vandalised the Gurdwara Sri Guru Har Krishan Ji Dhiaye near Ghouspur city in the Sindh province of Pakistan.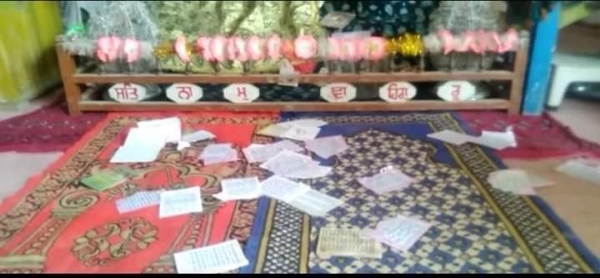 The report suggests that the mob attacked the Gurudwara on Friday. The mobs vandalised the Gurdwara and tore the pages of the Sikh holy book, Guru Granth Sahib. They not only attacked the Gurudwara but also stole the Rs 1.5 lakh PKR (Pakistani currency) from the golak (donation box).
As per the reports, the police have not yet filed any complaints against the incident. Following the incident, the Sikhs of Ghouspur staged a protest near the Gurdwara on Saturday, demanding action against those who had desecrated Guru Granth Sahib.
One Karachi-based Sikh lawyer, Hira Singh told a private media house, "The local Sikhs and Hindus are scared after the incident and worried about the security of their families and religious places." It should be noted that Ghouspur is home to 7,000 Sikhs and Hindus.
.
.